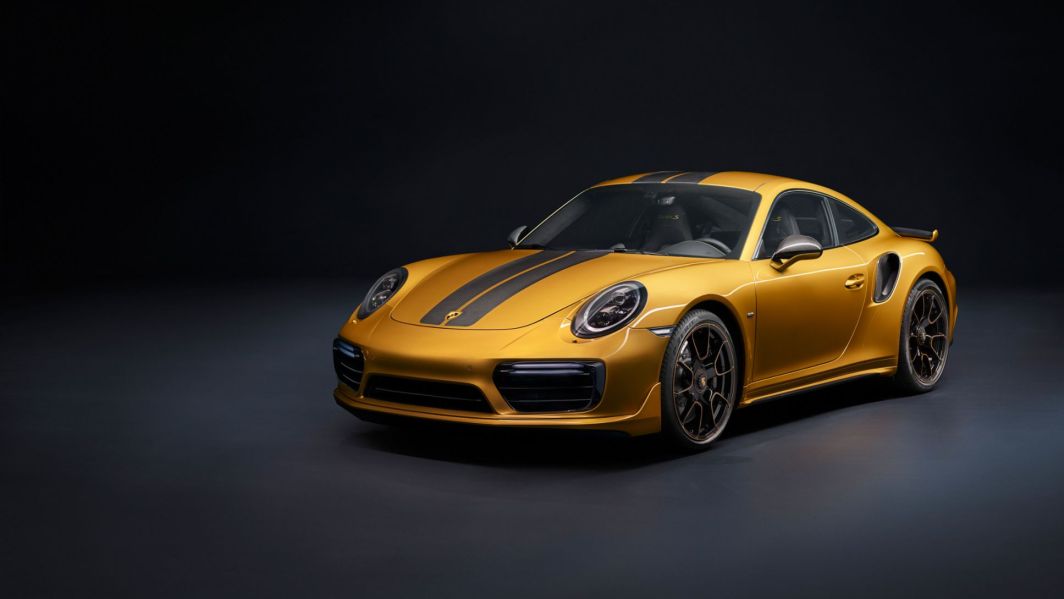 This Porsche 911 is from Russia. Covered with 40 pounds of pure gold, it was designed by Visualis, in 22 carat beaten gold. All the major components, from the control elements such as the steering wheel and doorknobs to the car body and alloy rims are covered with gold.
Many Oil Shaikhs and riches around the world own such cars to demonstrate their wealth on roads. In this post 15 such cars are featured.
1

Aston Martin makes some of the most beautiful cars in the world. Take, for instance, the critically-acclaimed DB7. Based on the Jaguar XJS platform, styled by Ian Callum and introduced to an extremely excited market in 1994, it was the firm's most successful car ever and it is still recognized as a breathtaking design. So, what do you do to make the DB7 even more stunning? Apparently, if you are the Alchemists, you plate it with 24-carat gold and platinum leaf and embed seven diamonds (for 007 we assume) into its shapely bodywork. Source AutoBlog
Gold plated BMW M5 from Russia.
Gold Bugatti Veyron from Gumball Rally
Gold plated Benz Smart Fortwo
Another gold plate Porche
Gold plated Porsche Cayenne from Dubai.
Gold Bugatti Veyron from Kuwait
Gold plated Samand LX sedan
Gold plated Mercedes-Benz C63 AMG
Golden Rolls Royce Phantom Drophead Coupe from Abu Dhabi
Gold plated Rolls Royce Phantom from UK
StudioM 24K gold Fiat 500 Pepita
Gold plated DeLorean Image Courtesy 5 – 17 by BornRich
Do you have seen such gold plated cars? Travelled in them? The last gold plated car is my favorite of all!
Comments
comments