Have you ever seen ceramic sculptures that make you question reality and emotions? Well, that's exactly what Johnson Tsang from Hong Kong excels at. He's a master at creating sculptures from ceramics and stainless steel, and he's also a creator of public art. What makes him truly unique is his ability to blend realism with a touch of surrealism. When you look at his works, you'll often find lifelike human figures that seem to twist and flow in improbable ways, leaving you with powerful feelings and thoughts.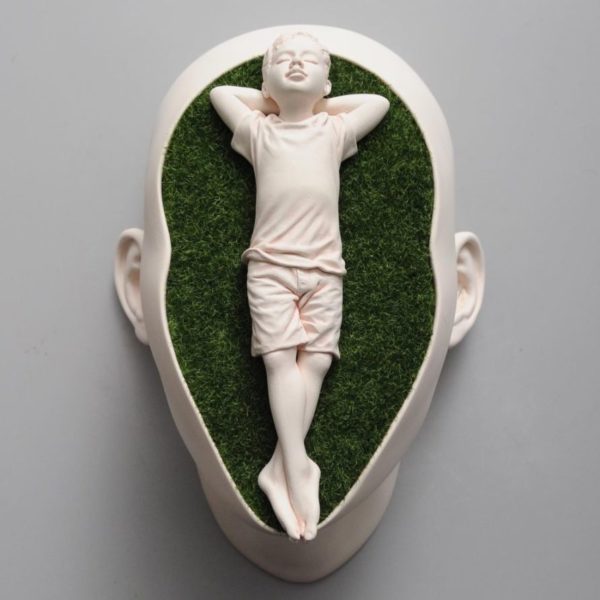 Ceramic Sculptures Starting with Clay
Johnson Tsang's journey into the world of art started more than two decades ago with a simple material: clay. Over the years, clay has become his closest companion, especially during life's toughest moments. When his mother fell seriously ill, he turned to clay to create a lasting memory of her. After she passed away, he made two sculptures, 'Earth to Earth' and 'Life Clock,' as a way to remind us all of life's impermanence.
Ceramic Sculpture Art as His Language
Johnson isn't a man of many words. He prefers to let his art do the talking. Through his sculptures, he expresses his deepest emotions and thoughts. He sees clay as a representation of life itself—sometimes good, sometimes beautiful, and sometimes both. To him, molding clay is like peeling away the layers of his own subconscious, revealing his true self.
Responding to the World
Johnson's art isn't just about personal experiences; it's also a response to the world around him. For example, when the devastating Wenchuan earthquake struck Sichuan, China, he created "Survival" as a way to process the tragedy. "Make Tea, Not War!" and "Karma" are his artistic reactions to the turbulent times during the U.S. war in Iraq. Through these pieces, he weaves his thoughts and emotions into the fabric of global history.
Recognition Worldwide As a Ceramic Sculptures Artist
Johnson Tsang's sculptures have gone beyond borders. They've been displayed in exhibitions not only in Hong Kong but also in Taiwan, Korea, Spain, and Switzerland. Museums and private collectors around the world treasure his work, recognizing its enduring impact and the ability of art to convey profound messages.
In a world where we're often bombarded with words and information, Johnson Tsang's art is a reminder that sometimes the most profound messages are conveyed through creativity. His sculptures, blending realism and surrealism, aren't just objects; they're living expressions of his innermost feelings and thoughts. In the delicate dance between an artist and his chosen medium, Tsang has found his voice and the world is eager to listen.