A team of engineers from Artificial Intelligence Laboratory of Zurich University introduced its new creation, the humanoid robot "Roboy". To make this innovative robot, scientists have worked since July 2012. Roboy uniqueness is that it can move like a person because of the specific final in artificial tendons. The creators say that Roboy robot is the most humanoid robot of all existing in the world.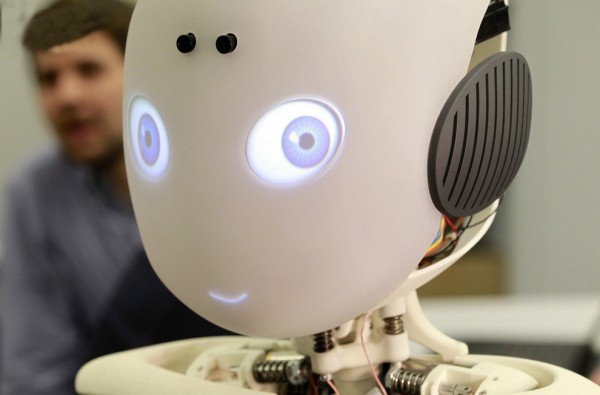 Roboy (sees) gave a photo shoot to photographers during a presentation at the Artificial Intelligence Laboratory at the University of Zurich, Zurich, Switzerland.
The first Roboy photo of his life
Director of the Laboratory of Artificial Intelligence Rolf Pfeifer shakes hands with his creation.
Engineers Dominik Brumm and Serge Weydert, gives commands to the robot.
Roboy waiting signals.
Video:
Photo Credit: REUTERS and Arnd Wiegmann
Comments
comments