Brave Eagle
Maude White was born in Buffalo in the mid-1980s. As a small child her family moved to a rural town in the Hudson Valley. Her early schooling was done at a Waldorf School and from her mother at home. Her time spent at both shaped her appreciation of storytelling, both visual and aural. She spent a great amount of time creating and presenting her own unique stories.
Her high school years were spent in public school. During this time she developed and enjoyed a strong interest in theater, both musical and dramatic. She graduated as salutatorian with a great appreciation for learning in all its forms.
After high school she moved back to Buffalo. She worked for the Public Library for a number of years, deepening and enjoying her love of language, storytelling, and communication.
Currently, Maude is continuing her education at the State University of New York College at Buffalo. She considers herself a lifelong learner and student and enjoys taking classes in many disciplines.
Maude is the owner of the paper art and handmade felt jewelry company Brave Bird Paperwork & Jewelry.  She feels that her paper work is strongly influenced by such great illustrators as Maxfield Parrish, Arthur Rackham and Gustave Dore. Her paper illustrations have been featured in the New York City based fine arts magazine Carrier Pigeon. She has work from the current issue of Carrier Pigeon on display in Downtown Manhattan. Additionally, she has had art displayed at Trimania 2013 and currently has a piece in the Western New York Book Arts Center Member Show. Her handmade, plant-dyed felt jewelry is available for purchase at various local boutiques and she is a frequent vendor at many New York State craft fairs.
Wild Strawberry
A Mountain Grows Behind Your Eyes
Brave Bird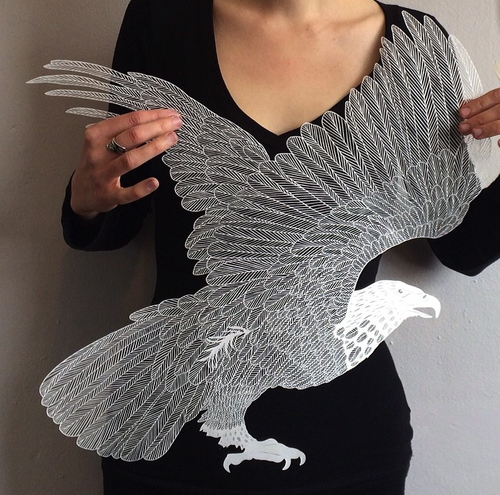 Brave Girl
Brave New World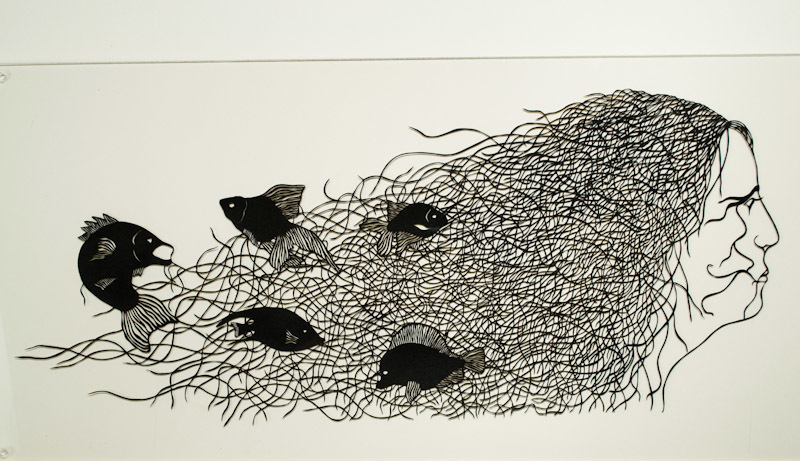 Buffalo Map
Feather Elephant
Feather
Gilbert
Handcut paper chicken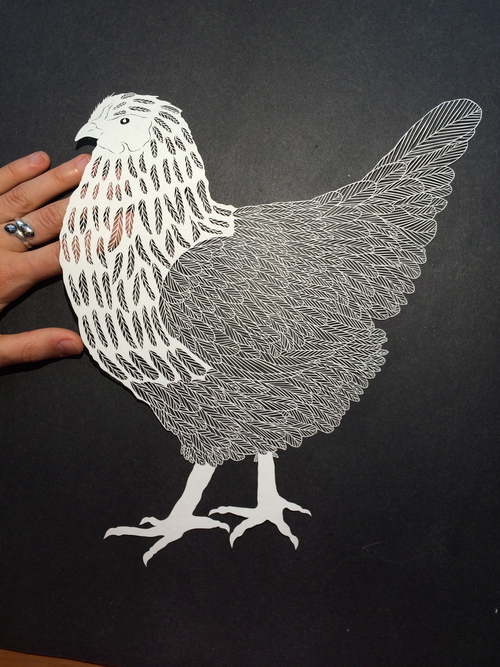 Large Papercut Owl
Raven
She Sails the Sea
Swallow by Maude White
Swallow
The Search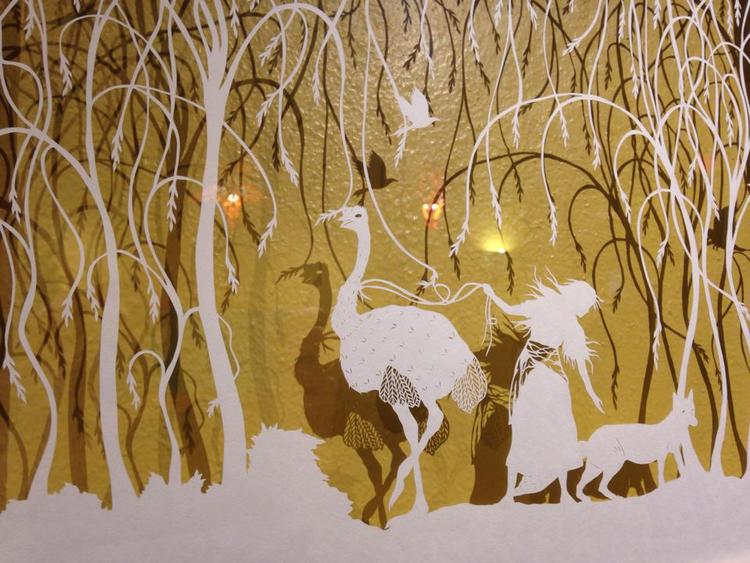 The Water Is Wide
Tiny Insect Papercuts
Tiny Owl
Comments
comments