Gregg Segal has tried to show up what our super heroes do at home and result is seriously awesome.  At Segals personal blog he says that my mother tells me she knew I'd become a photographer when, after she got me a camera for my eleventh birthday, I photographed our neighbor's garbage.
I'm lucky I had the sort of mother who saw photographs of garbage as art – or at least as material worthy of documentation. For several years, I saw it as my duty to document, especially the mundane and overlooked: stepfather taking apart motorcycle, brother practicing his bowling stride, cats mating.
At 16, I was majoring in photography at Interlochen Arts Academy. I went on to do a BFA in photo at California Institute of the Arts. After detouring through film and a masters from New York University in dramatic writing, I returned to photography with a story teller's sense of theme, irony and penchant for drama – seeking that key moment that is about to – or has just – occurred. If the moment works, the resulting photo is like a single frame movie.
Batman
Spiderman At Home
Superman
Superman At Home
Spiderman At Home
Captain America
Captain America at Home
Incredible Hulk At Home
And…..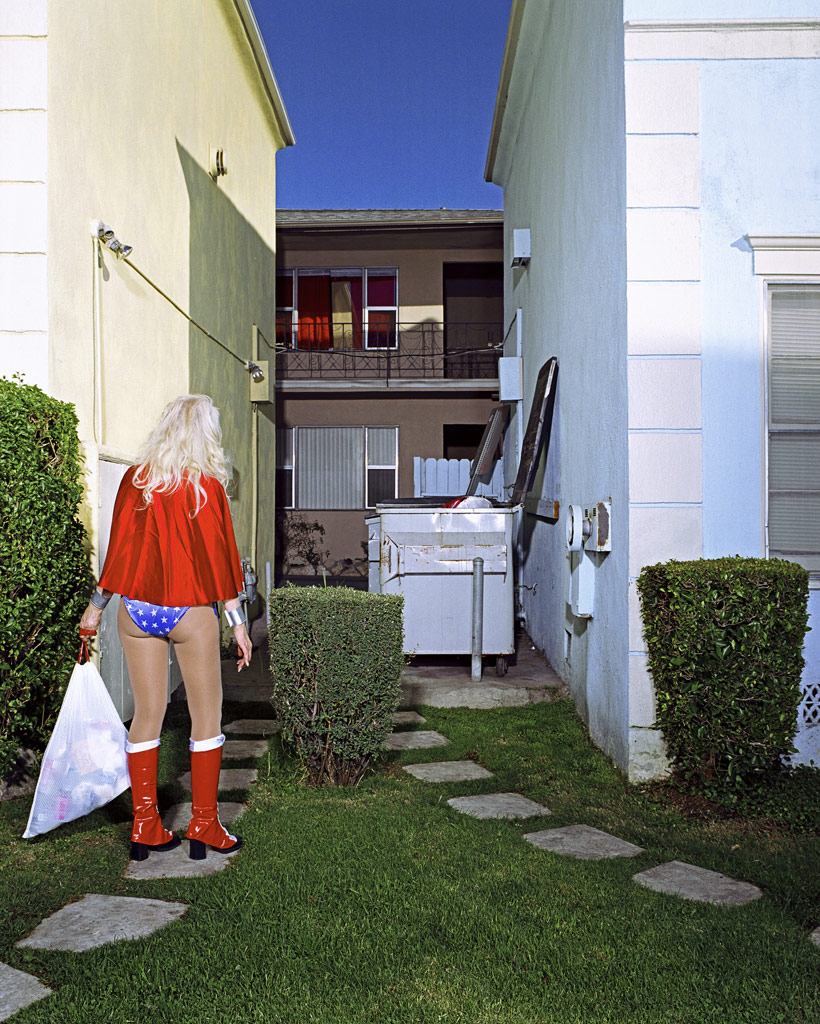 Comments
comments