Samuel Silva is a famous artist who creates astonishingly lifelike ballpoint pen portraits. Silva, who was born in Portugal in 1983, fell in love with drawing at a young age and started experimenting with various media. He eventually discovered that he loved drawing with a ballpoint pen, and his creations have attracted the attention of art enthusiasts all around the world.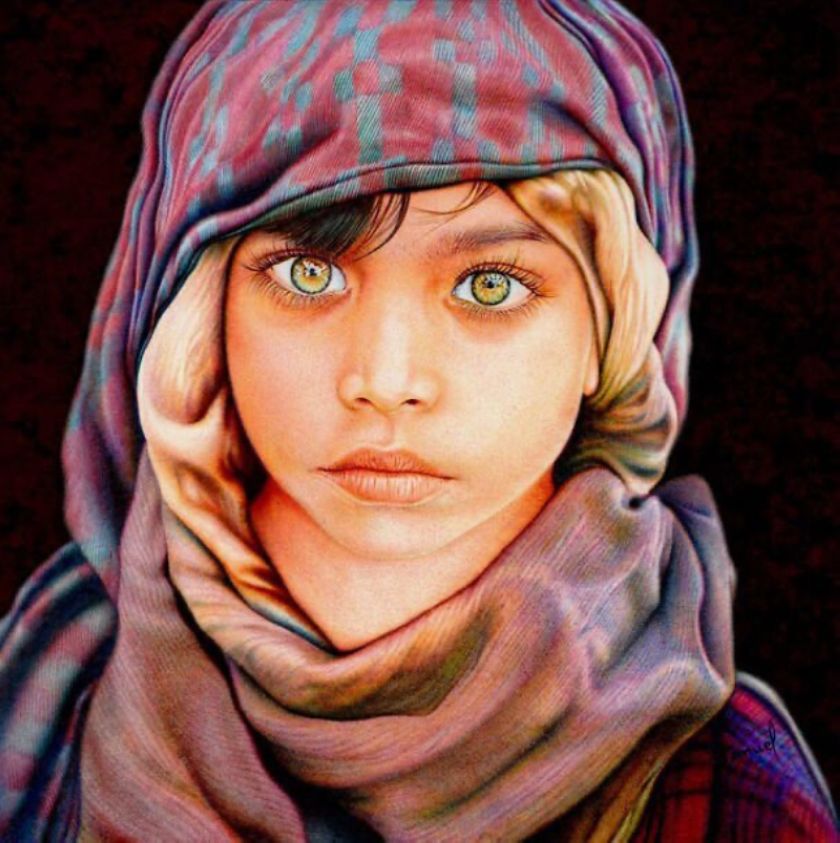 Silva has a really distinctive style. In order to add texture and shading to his pictures (ballpoint pen portraits), he employs a technique called cross-hatching. To give the appearance of depth and form, a succession of closely spaced parallel lines are drawn in various directions. The end result, which might take hundreds of hours to produce, is an astonishingly realistic and lifelike image.
Silva's artwork related to has been shown in galleries all around the world, and he has received various honors for it. The portrait of Rihanna which is his most well-known work took him more than 200 hours to finish. The artwork frequently passes for a photograph because it is so lifelike.
Silva is a skilled painter and digital artist in addition to doing portraits using a ballpoint pen. He has produced magnificent works of art using a range of techniques, such as digital, oil, and watercolor. His varied skill set enables him to experiment with many styles and techniques, and he keeps expanding the realm of what is conceivable in the art world.
Silva's commitment to his profession is one of the qualities that sets him apart from other artists. He diligently works to achieve the ideal combination of shading, texture, and form, frequently devoting hundreds of hours to a single piece. His art is unique and continues to attract audiences across the world because of this level of commitment and attention to detail.
Incredibly Amazing Ballpoint Pen Portraits Drawings By Samuel Silva
Portuguese self-taught artist Samuel Silva works in the genre of hyperrealism and has long been known in social networks. Instead of brushes and a palette, he has only eight multi-colored ballpoint pens. And this is enough to draw with photographic accuracy!
In conclusion, Samuel Silva is a really gifted artist whose work has established him as one of the best in the world. His incredibly lifelike ballpoint pen portraits are simply astounding, and each item he produces shows how committed he is to his profession. Silva's influence on the art world will undoubtedly increase as he experiments with new mediums and methods.