1. Widest mouth
The widest mouth measures 6.69 inches! It belongs to Francisco Domingo Joaquim "Chiquinho" and was measured on the set of Lo Show dei Record in Rome, Italy.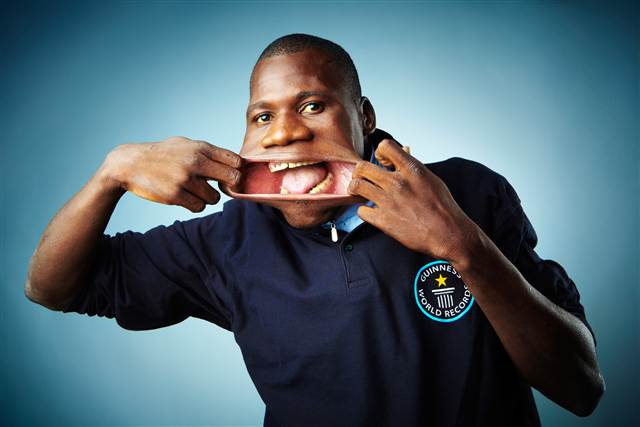 On May 4, 1951, Sir Hugh Beaver, then the managing director of the Guinness Brewery, went on a shooting party in North Slob in County Wexford, Ireland. He became involved in an argument over which was the fastest game bird in Europe, then later realized it was impossible to confirm in reference books. He then thought that a book supplying answers to such questions could be popular.
The first 197-page edition of the "Guinness Book of Records" was bound on Aug. 27, 1955, and went on to the top of the British best-seller list by Christmas. Over 400 million copies have sold since the first edition. The most recent one to hit the shelves is the "Guinness World Records 2011."
2. Youngest perfect Dance Dance Revolution gamer
The youngest person to reach a perfect "AAA" rating on a Dance Dance Revolution game on the expert difficulty setting is Ryota Wada of Japan. At the age of 9, he mastered the song "Hyper Eurobea" at his home in Tokyo.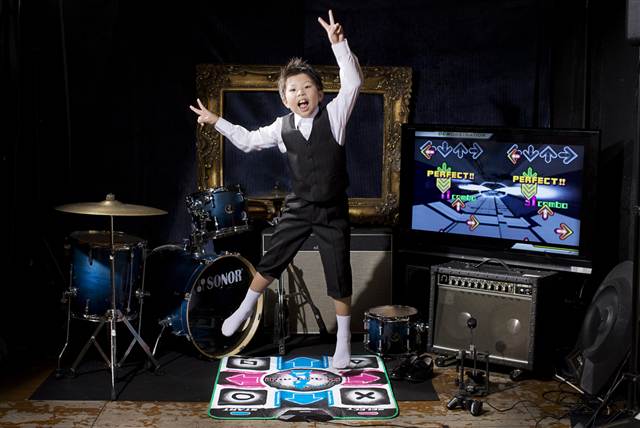 3. Highest Guitar Hero 3 score by a female
Annie Leung holds the record for the highest score by a female gamer on Guitar Hero 3: Legends of Rock: 789,349 points playing "Through the Fire and Flames" on the expert setting.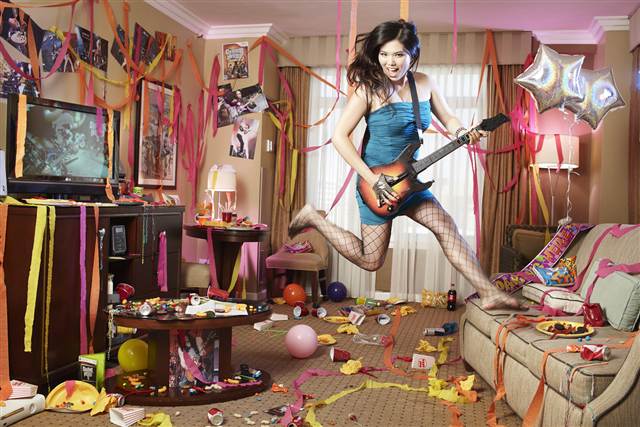 4. Largest Super Mario collection
Mitsugu Kikai of Japan owns the largest collection of Super Mario memorabilia, comprising 5,400 individual items.
5. Most perfect Wii bowling games
John Bates, 85, made it into Guinness World Records for the most perfect games of Wii Sports Bowling: 850 perfect games from April 2009 through October 2010.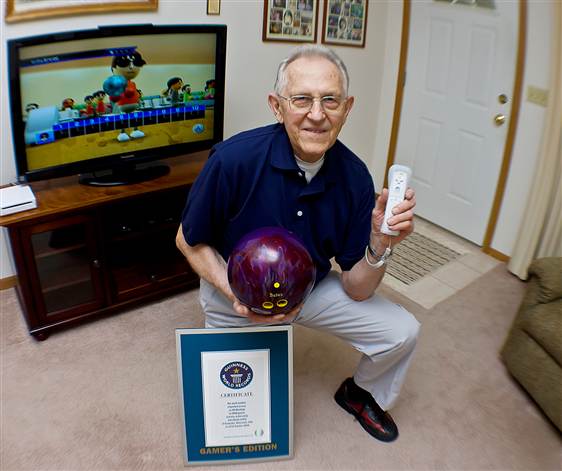 6. World's largest shoe
This bad boy is 18.04 feet long, 6.92 feet wide and 9.51 feet high, and it's an exact replica of a Converse Chuck Taylor All Star. What size would it be? UK size 845. Designers used a Converse Chuck Taylor All Star European size 39 as a model. The Nationaal Fonds Kinderhulp unveiled the massive shoe on Nov. 17 in Amsterdam, the Netherlands.
7. Largest melodica ensemble
A total of 158 elementary-school-aged children from Hikone, Shiga, Japan earned a Guinness World Record for the largest melodica ensemble attempt on Nov. 18. The record they had to beat was 126.
8. Most bottles recycled by a dog
A Labrador called Tubby, owned by Sandra Gilmore of Pontnewydd, Torfaen, UK, has helped recycle an estimated 26,000 plastic bottles over the past six years by collecting them on his daily walks, crushing them and passing them to his owner.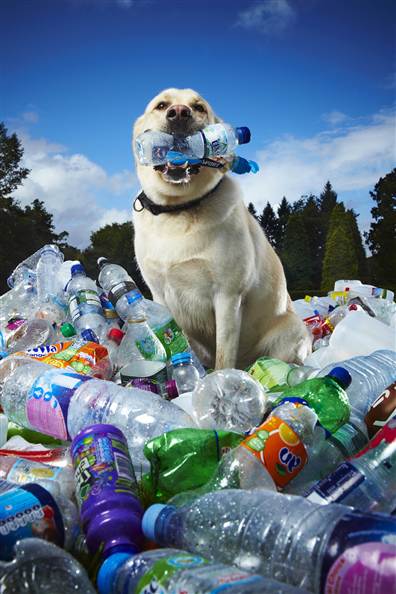 9. Largest pop group
All-female Japanese pop group AKB48 feature a total of 48 members (split into three groups — Team A, Team K and Team B — of 16 members each). The "AKB" is short for their home district in Tokyo, Akihabara. They released their first single, "Sakura No Hanabiratachi," in 2006.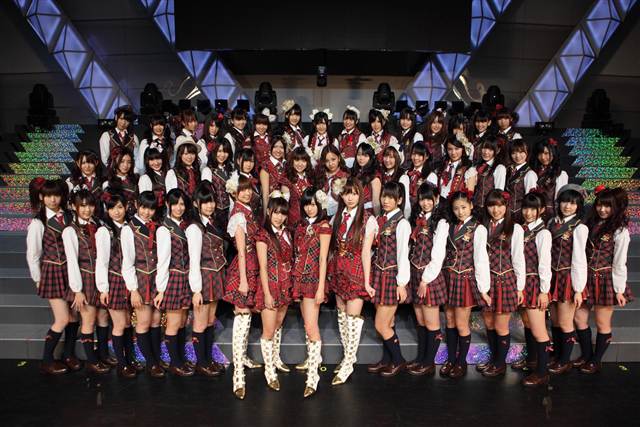 10. Largest industrial screw mosaic
Albanian artist Saimir Strait already holds four Guinness World records so far (for Largest Nail Mosaic, Largest Toothpick Mosaic, Largest Corks Mosaic and Largest Paintbrush Mosaic). Here we see him posing with his fifth attempt, a massive banknote he calls the "Currency of the Soul." The work will measure 490 cm. by 240 cm. (192.9 in. by 94.4 in.) , contains 300,000 industrial screws and featured a portrait of the ancient Greek poet Homer.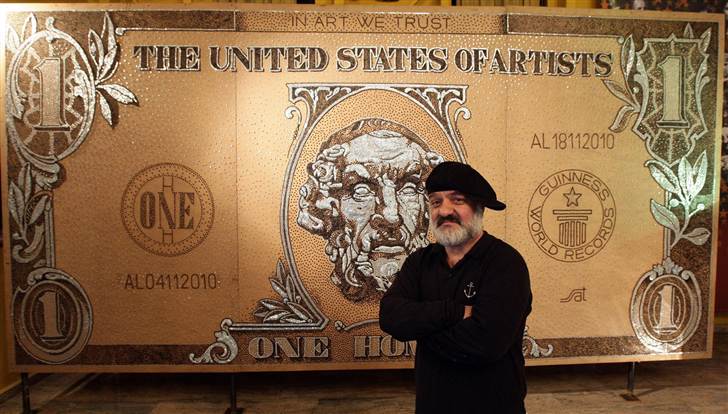 11. Heaviest limousine
The heaviest limousine is "Midnight Rider" weighing 22,933 kg (50,560 lb). It is 21.3 meters (70 feet) long and 4.1 meters (13 feet 8 inches) high. It was designed by Michael Machado and Pamela Bartholemew (both USA) in California and began operating on Sept.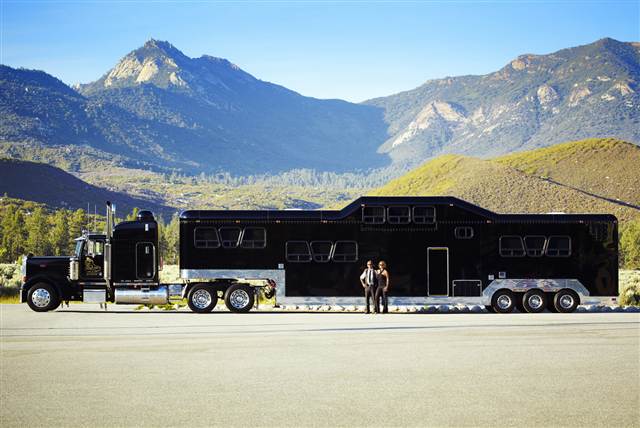 12. Largest maple leaf
Nine-year-old Joseph Donato poses with the largest maple leaf, 34.61 cm wide and 29.21 cm long (13.63 in. by 11.5 in.), discovered in Pickering, Ontario, Canada, in October 2010. The leaf was presented on Canada's Breakfast TV in celebration of Giunness World Records Day 2010. (Guinness World Records via EPA) Share Back to slideshow navigation
13. Largest Macarena dance
The largest Macarena dance attempt record goes to Ancaster High School and local participating schools in Ancaster, Ontario, Canada, where 1,861 participants did the moves simultaneously for over five minutes on Nov. 12, 2010.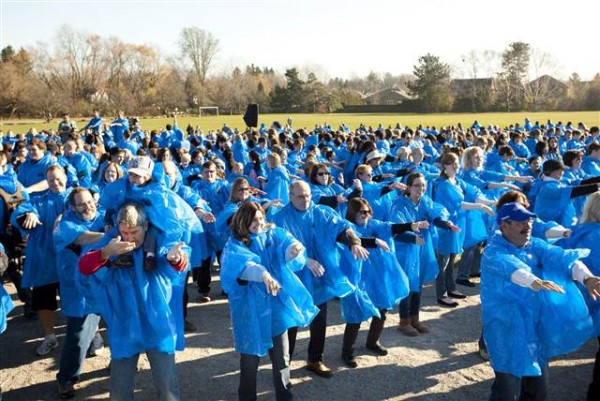 14. World's heaviest shoes
Ashrita Furman of the United States managed to walk 32.81 feet (10 meters) wearing these mondo shoes that weigh a total of 323 pounds. He pulled off this feat (get it?) on Nov. 18 in London.
15. Most concrete blocks broken while holding a raw egg
Joe Alexander, of Germany, breaks 24 concrete blocks, assembled in three stacks of 8 while holding a raw egg in the hand of the arm used for breaking the blocks. After the third stack had been broken the egg was still unbroken. The record to beat was 14 and the final result was 24.
16. Biggest bottle cap scultpure
Alistair Galpin poses with the largest bottle cap sculpture, made of 19,205 caps, in Auckland, New Zealand. The caps were used to create a sculpture in the shape of rugby ball. It took 18 months to complete and was finished to unveil on Guinness World Records Day.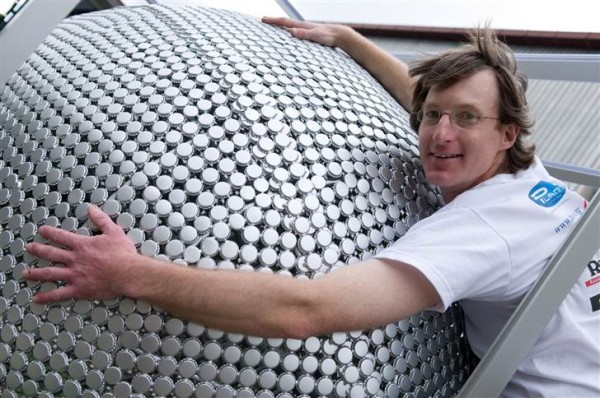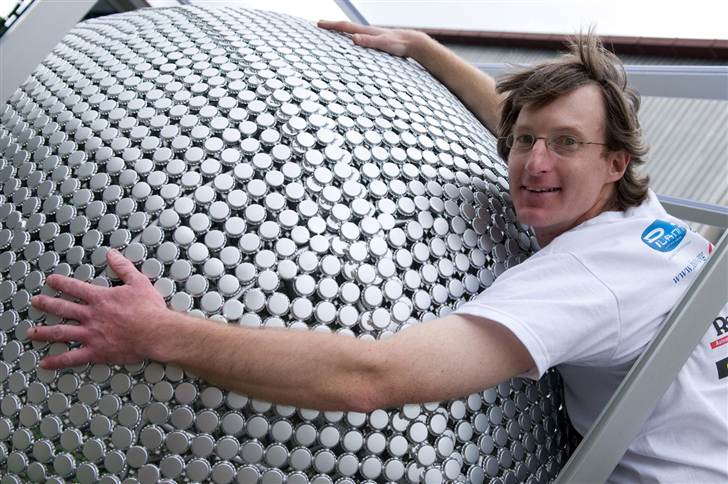 17. Most arrows caught by hand
Joe Alexander catches 43 arrows from the air, shot by German archers Peter Dubberstein and Robin Puls in Germany. Alexander caught 43, and the record to beat was 36.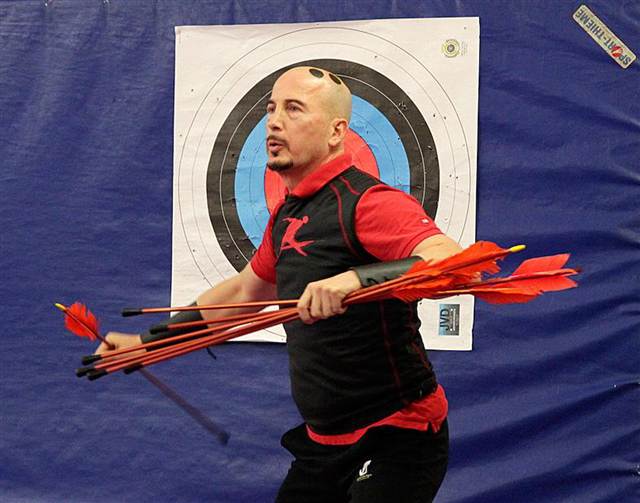 18. Largest cup of coffee
Standing tall at the Mandalay Bay Resort and Casino in Las Vegas, the largest cup of coffee holds about 2,010 gallons of joe. That's equivalent to about 32,160 cups. Black Colombian coffee was used for the successful record attempt.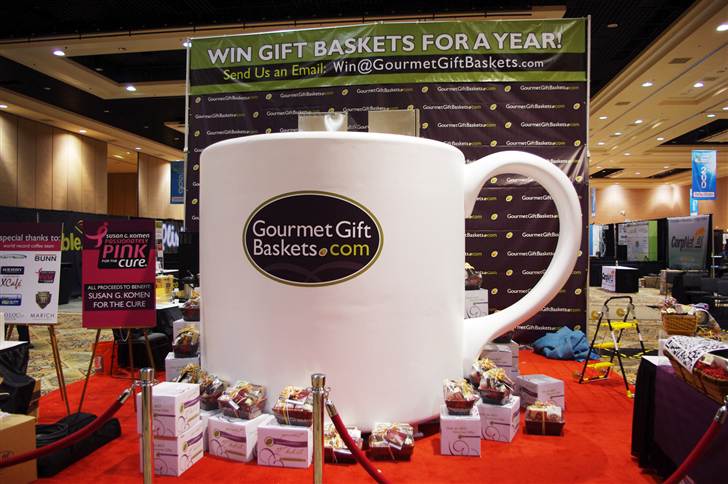 19. Oldest twins in the world
Sisters Ena Pugh, right, and Lily Millward have been confirmed as the oldest twins in the world at 100 years and 10 months. Both live in the United Kingdom.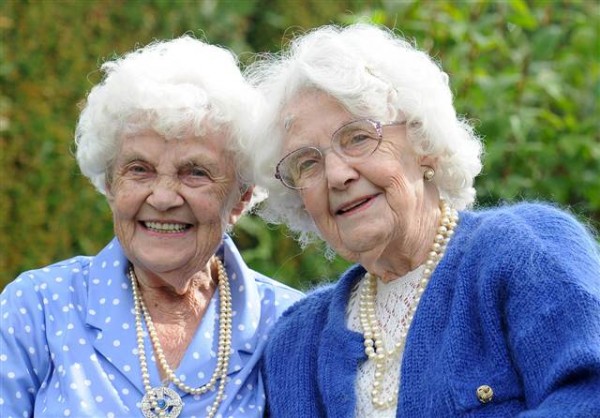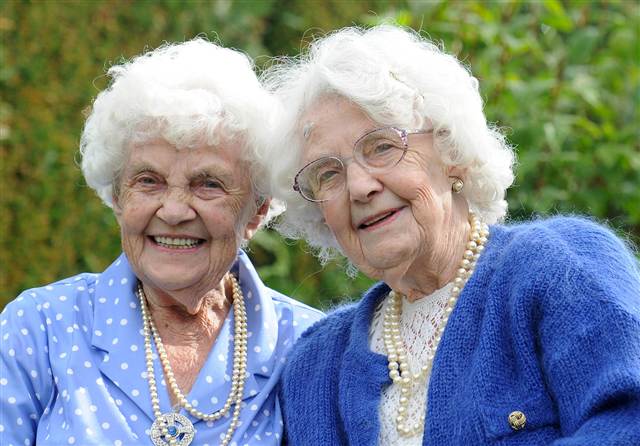 20. Longest domestic cat
5-year-old Maine Coon named Stewie was certified as the new record holder for world's longest domestic cat after measuring 48.5 inches from the tip of his nose to the tip of his tail bone. That's a little more than 4 feet long.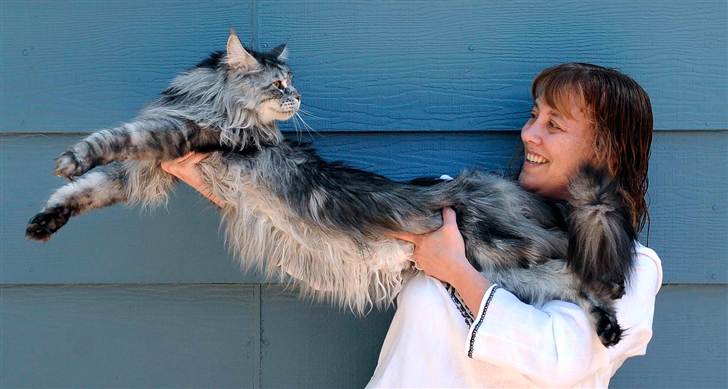 21. Largest collection of navel fluff
In terms of rare collections, this one gets top marks. An Australian man has made a habit of collecting his naval lint, earning him a mention in the Guinness Book of World Records. The Australian librarian started "harvesting" his fluff in 1984, at a youth hostel in Brisbane. After 26 years, the complete collection now weighs 22.1 grams, or .77 ounces.
22. Largest pumpkin

Talk about a great gourd: Guinness World Records has confirmed that a massive pumpkin grown in Wisconsin is officially the world's heaviest. It weighs 1,810.5 pounds and was grown by Chris Stevens in Wisconsin.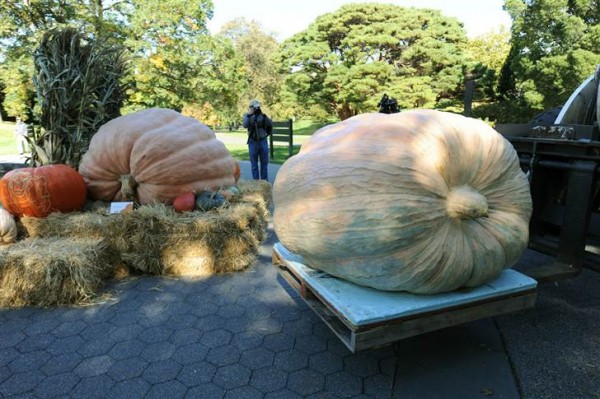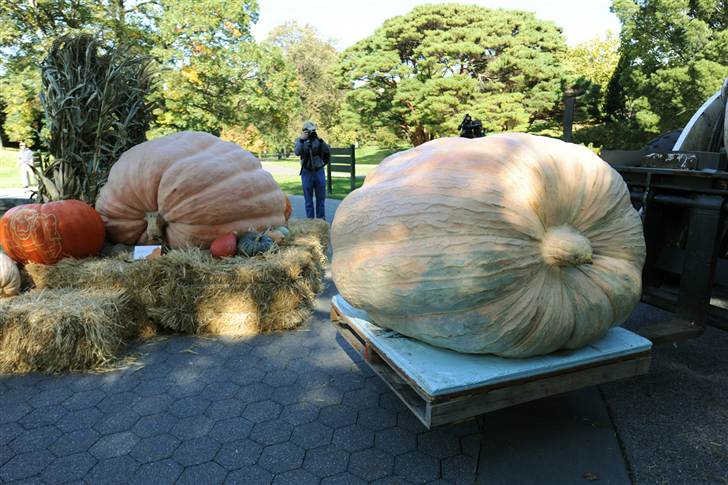 23. Largest toast mosaic
Toast loving Laura Hadland turned a photo of her mother in law into the world's largest toast mosaic – using a staggering 9,852 slices of bread from 600 loaves. The 27-year-old roped in 40 friends and used a battery of nine toasters as they browned the bread to varying degrees before arranging it to make the about 32-by-42 feet picture of her mother in law's face.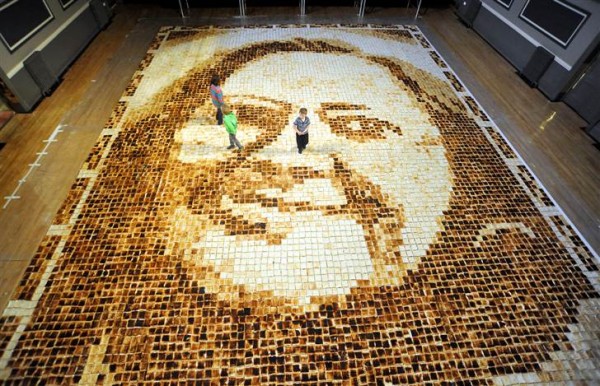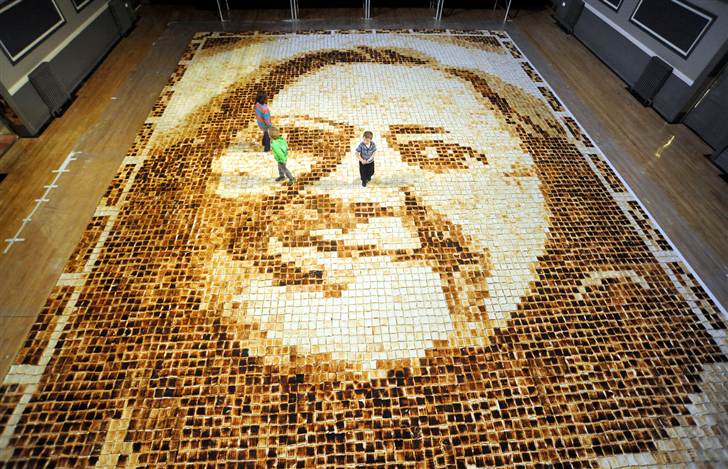 24. Largest enchilada
Chefs prepare the world's largest enchilada, a traditional Mexican food, during the National Enchilada Fair at the neighborhood of Iztapalapa in Mexico City on Oct. 17, 2010. It measured about 230 feet long and weighed over 1.5 tons.
25. Most Mickey Mouse items
Janet Esteves (USA) has amassed a collection of 2,760 different Mickey Mouse items since 1960, as of Dec. 11, 2008.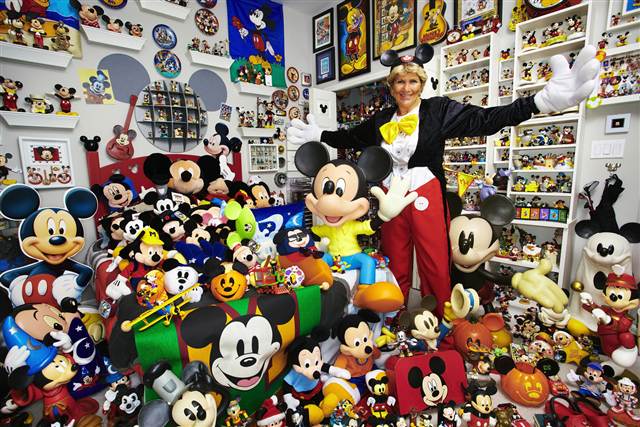 26. Largest modeling balloon sculpture
John Cassidy created the largest modeling balloon sculpture.
27. Longest nose
The longest nose on a living person measures 8.8 cm (3.46 in) long from the bridge to the tip and belongs to Mehmet Ozyurek (Turkey). It was measured on the set of Lo Show dei Record in Rome, Italy, on March 18, 2010.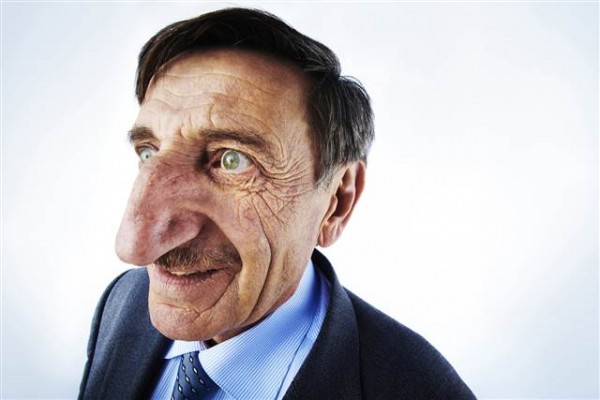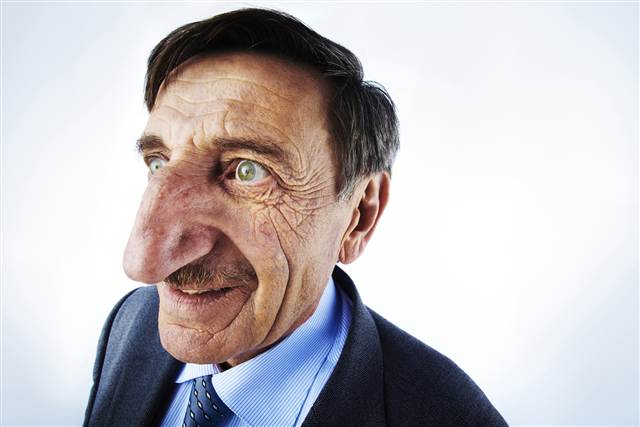 28. Largest collection of Smurfs
Stephen Parkes (UK) began collecting Smurfs as a child, when they were sold by a chain of garages across the UK, and has never stopped. As of Jan. 28, 2010, his collection totals 1,061 and includes Christmas Smurfs, Easter Smurfs and Smurfs dressed as historical figures.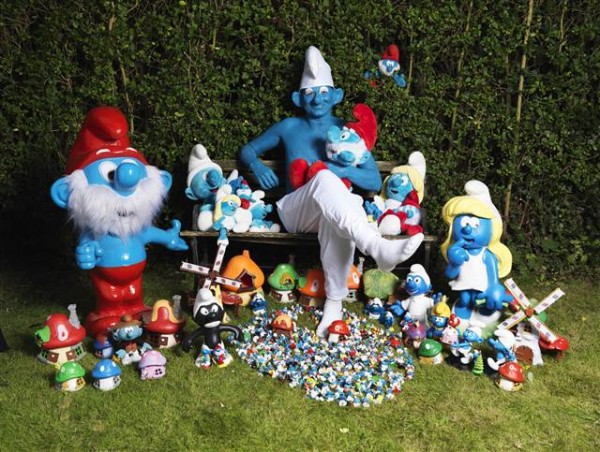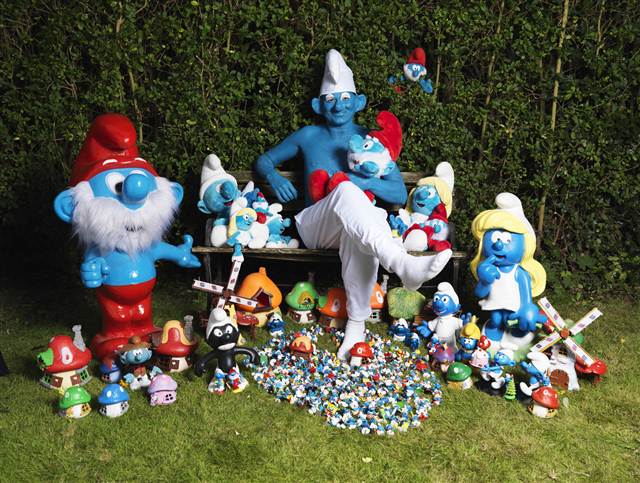 29. Most spoons balanced on a face
The highest number is 17 and was achieved by Aaron Caissie (Canada) on the set of Lo Show Dei Record, in Milan, Italy, on April 18, 2009.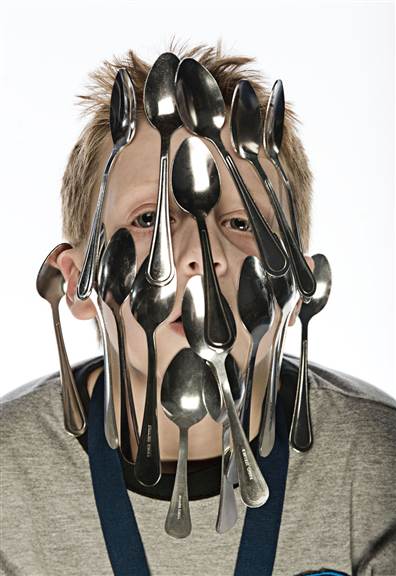 30. Most straws stuffed in a mouth
The most straws stuffed in a mouth is 400, achieved by Simon Elmore (Germany), who held them there for 10 seconds at the Mark 'n' Simon Show, Sollhuben, Bavaria, Germany, on Aug. 6, 2009.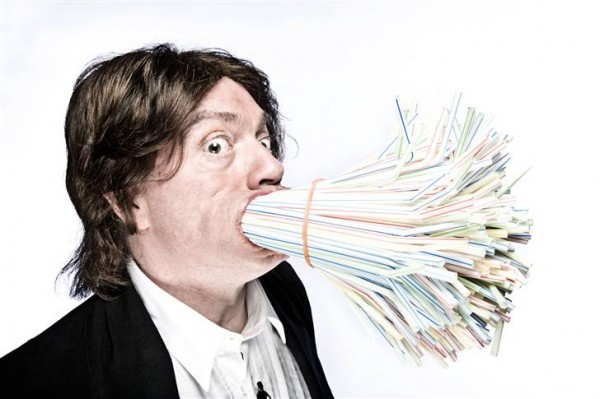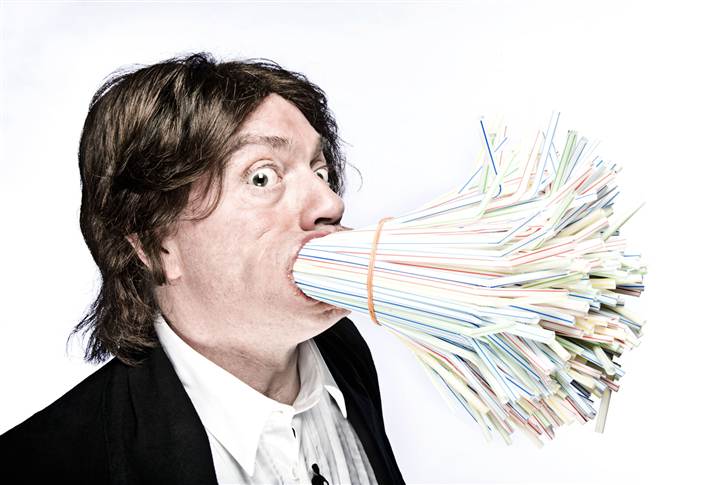 Comments
comments