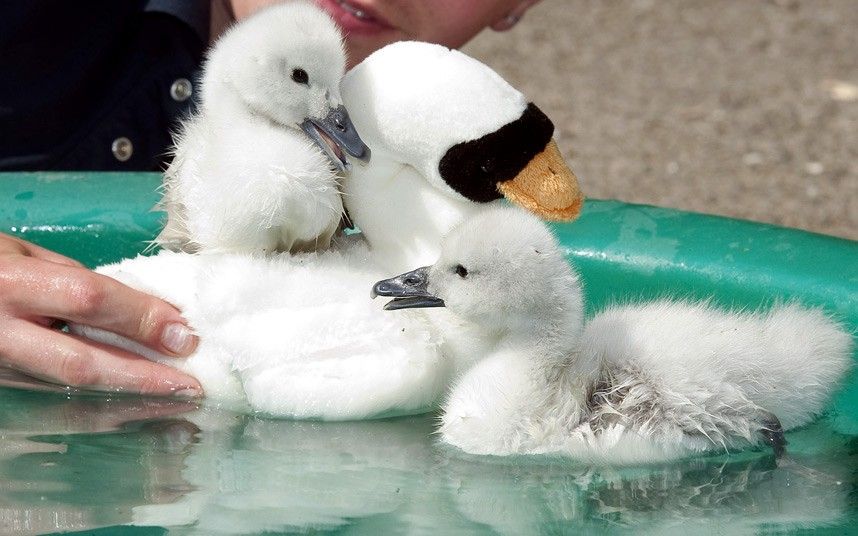 Most amusing, unusual, amazing and interesting pictures of animals in the weekly issue are to your attention. Previous post can be viewed here. And today, you will see a snow leopard, a clam shell, a dog that feeds the 10-day tiger, as well as lots of other fun animals.
1.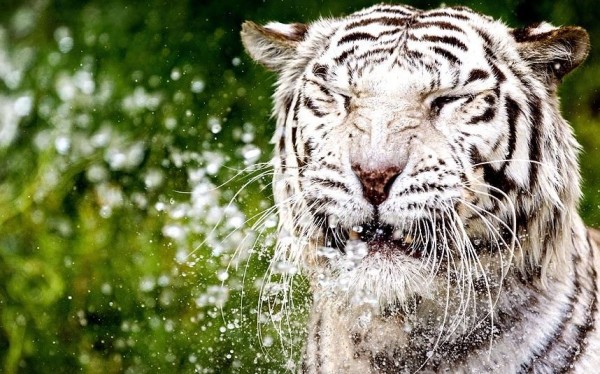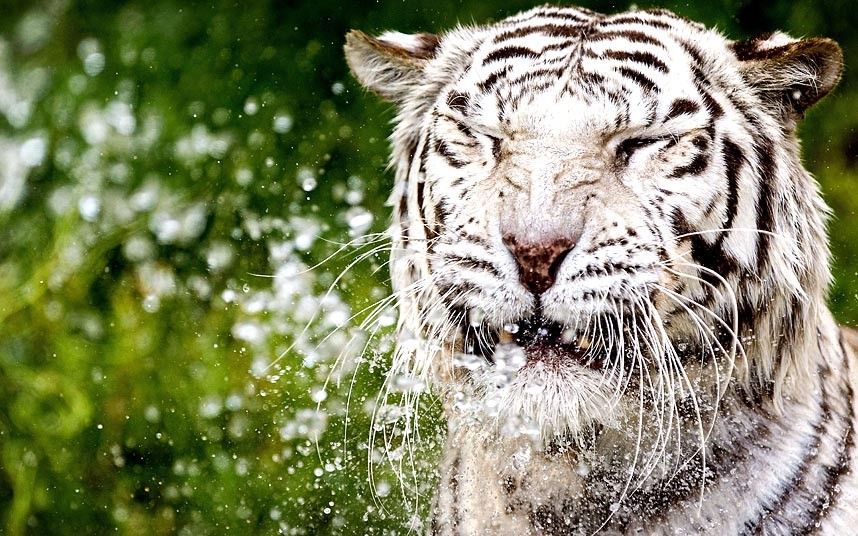 White tiger at the zoo chilled Ouwehands in Rhenen, Netherlands, where the temperature rose to 32 degrees Celsius. Picture: EPA
2.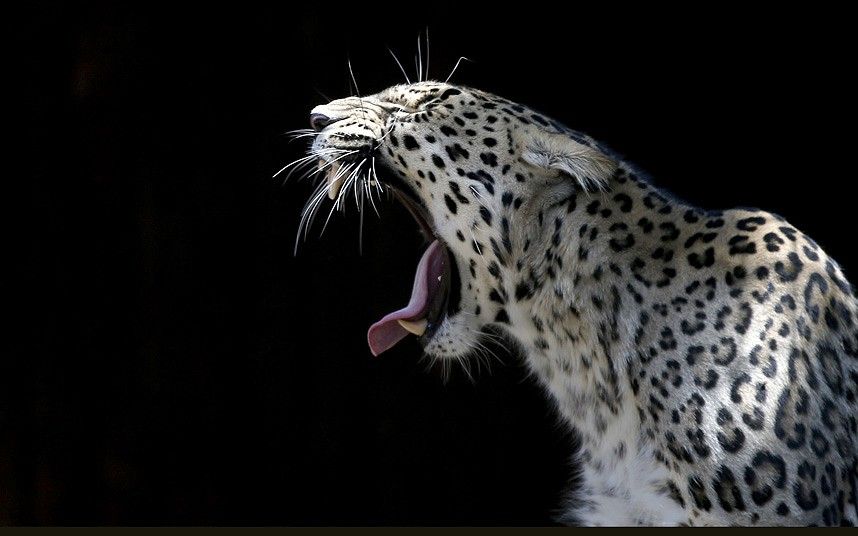 Sleepy snow leopard yawning in the Madrid Zoo. Picture by REUTERS
3.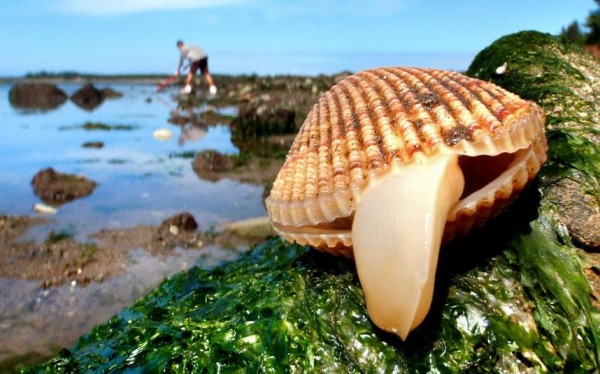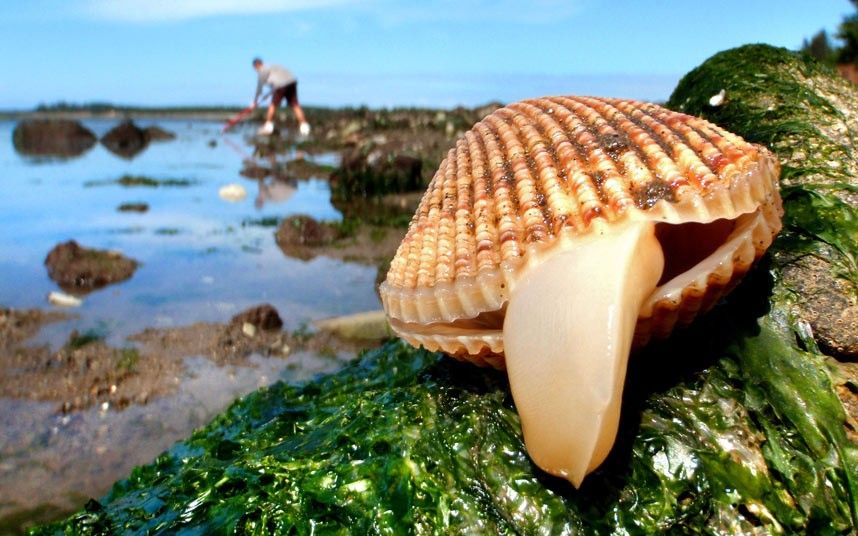 Clam seems to indicate the language while being photographed. A native of Brazil, photographer Lucy Chine, made this photo during a family holiday in Garibaldi, Oregon. Picture courtesy Lucy Chien / Caters
4.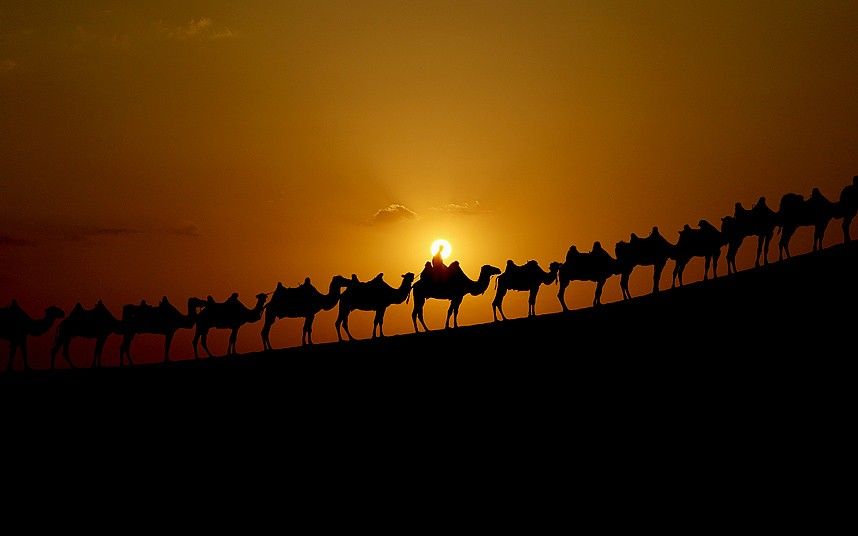 Camels are on the dunes of the desert Xiangshawan, also known as the Desert singing sand, in the autonomous region of Ordos in Inner Mongolia, China. Picture courtesy: Feng Li / Getty Images
5.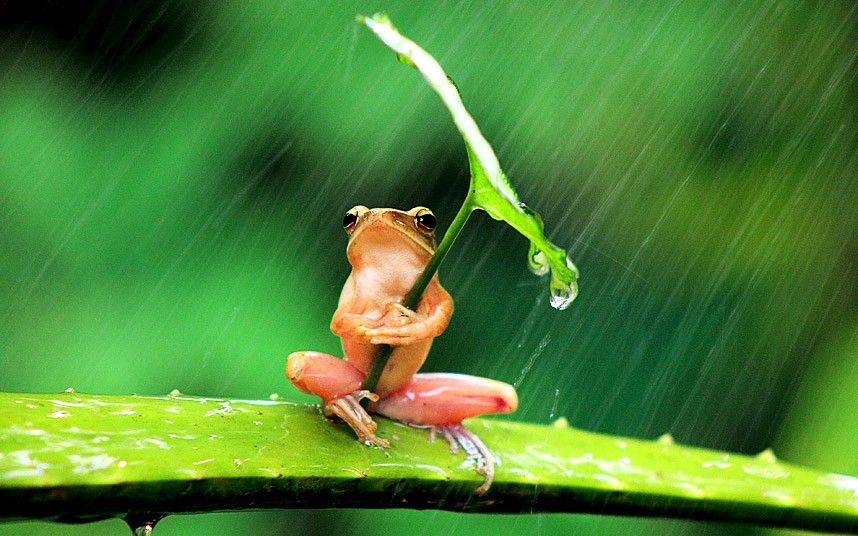 Tree frog in Dzhombere, Indonesia, shelter from the rain under a leaf. Amphibian hold out for leaf 30 minutes until the storm has passed. Picture courtesy: Pendik Palme / News Team
6.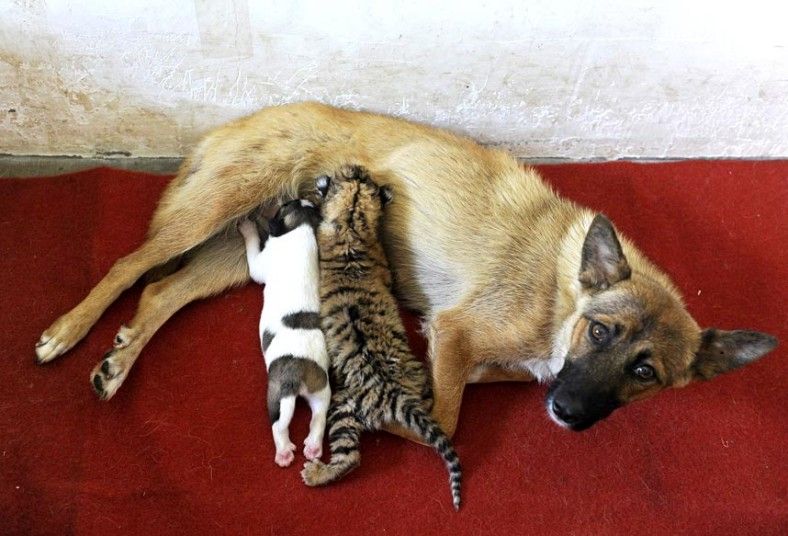 A dog feeds a 10-day cub and his puppy in a zoo in Hefei, Anhui Province, China. Tigress, which for the first time became a mother, has been recognized unable to bring up their cubs due to lack of milk. Picture: Jianan Yu / Reuters
7.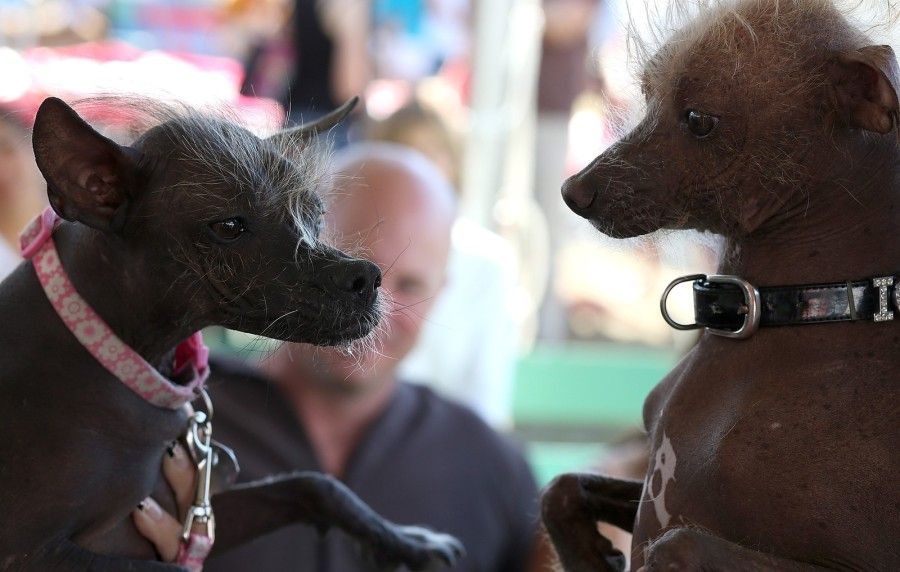 Two Chinese Crested Ugliest dogsat the Sonoma Marin Fair on June 21, 2013 in Petaluma, California. Picture by Return
8.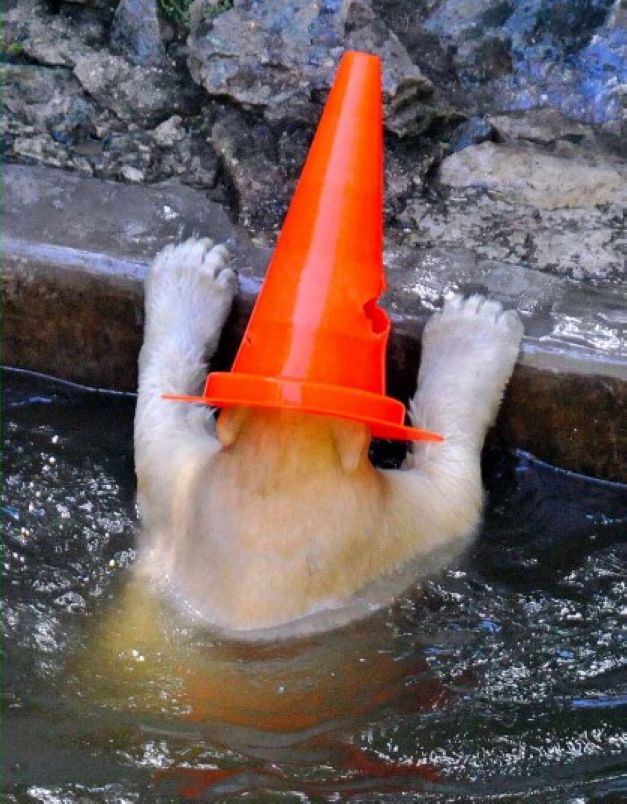 The eight-male polar bear, Nanook, put a plastic traffic cone as a hat to protect itself from the sun in their enclosure at the zoo Brno, Czech Republic. Picture: GETTY IMAGES
9.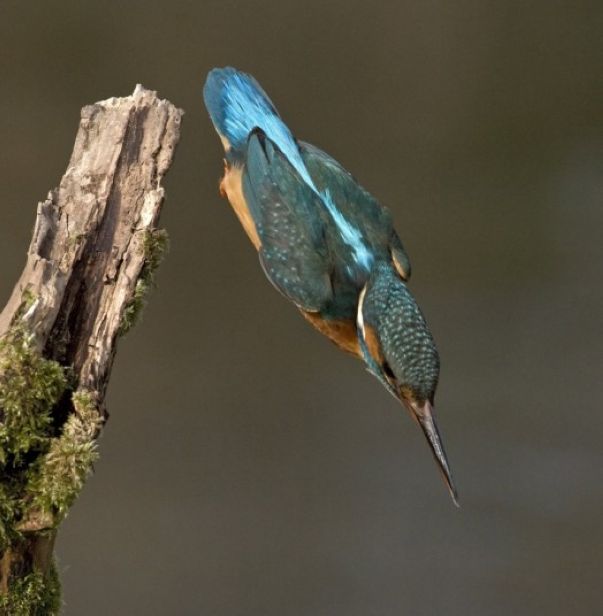 This is the photo of kingfisher, which attacks the coastal perch swim in the trap for lunch, took by Tony Fleshman. Then kingfisher flew back to the branch to eat the delicious fish. Fleshman said: "Sometimes you can sit by the stream and Kingfisher will appear within 10 minutes, and in the other case, it can take four hours." Picture: Tony Flashman / Solent News
10.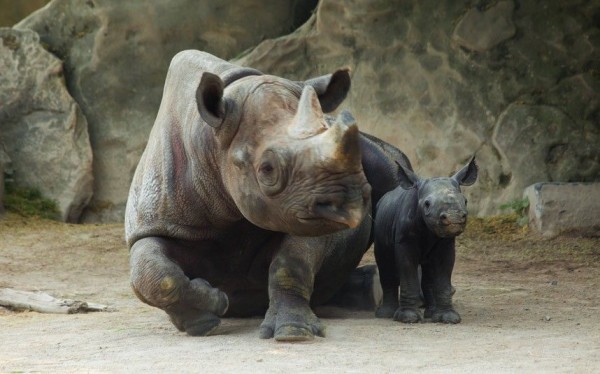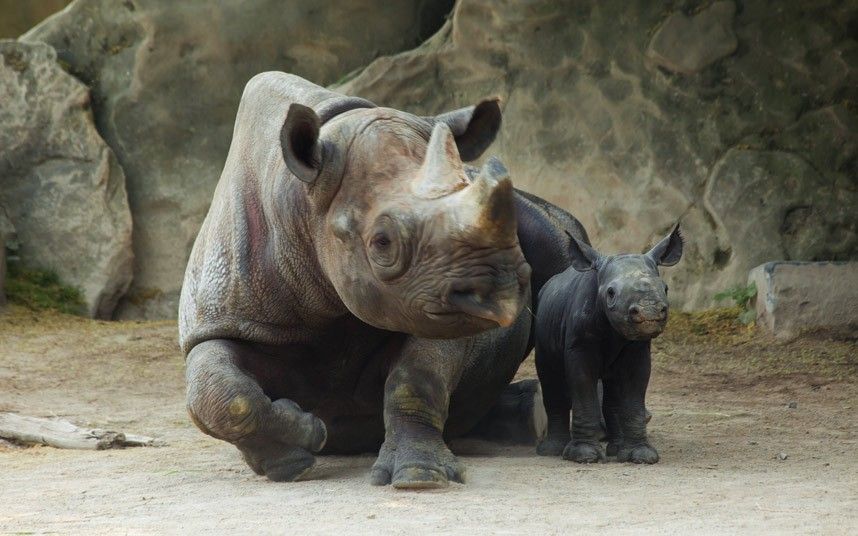 Rare black rhino calf with its mother at the zoo in Krefeld, Germany. Black rhino calf is one of the rarest species on the planet. This was born prematurely at the zoo. Small rhinoceros, whose edges are clearly visible, was born a month earlier than expected. Due to hunting the species is on the brink of extinction, and new baby rhino will play its part in the European breeding program types. Picture: Rainer Schimpf / Barcroft Media
11.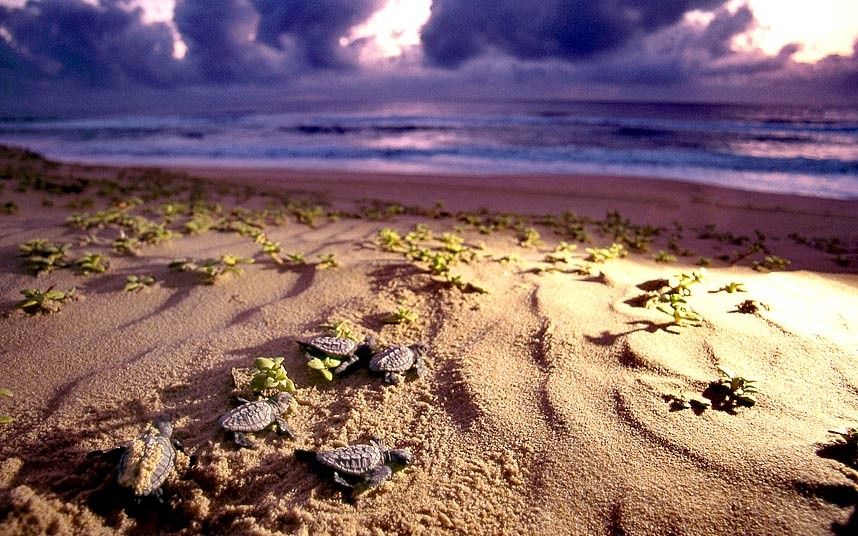 Newly minted leatherback turtles make their way through the east coast of South Africa after the release of the sand in the moonlight. Picture: ROGER DE LA HARPE / CATERS
12.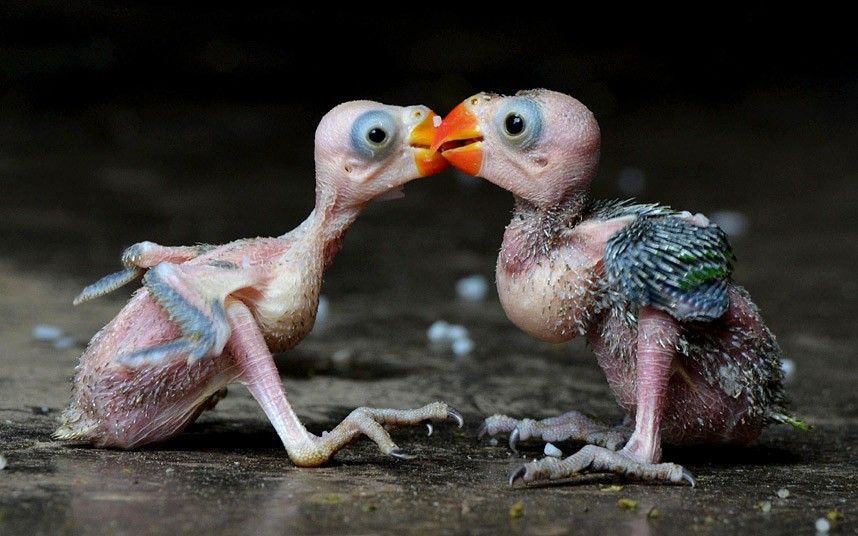 A pair of Indian parrots chicks cuddling in Dimapur after being caught by local hunters and placed on sale in the northeastern Indian state of Nagaland. On the wildlife of all kinds often hunt for either consumption or for sale to residents of this Indian area. Despite the ban on trade in all Indian birds from 1990-91, are caught each year and sold hundreds of parrots. They are caught in the wild and moved smuggled inside the country and abroad. Most of the trade is in four-week pups. Picture by AFP
13.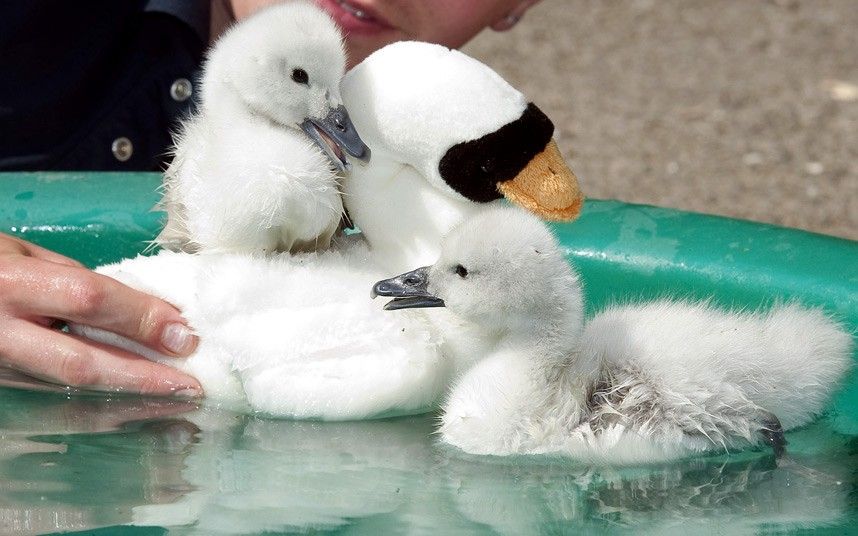 A pair of young swans hatched in an incubator, get their first swimming lesson in the park of animals Birdland in Burton-on-the-Water. In contrast to the wild, these chicks had never seen water, and keeper Chris Abby lured them into a special pool, using as bait teddies, and a copy of their parents. Picture: BNPS
14.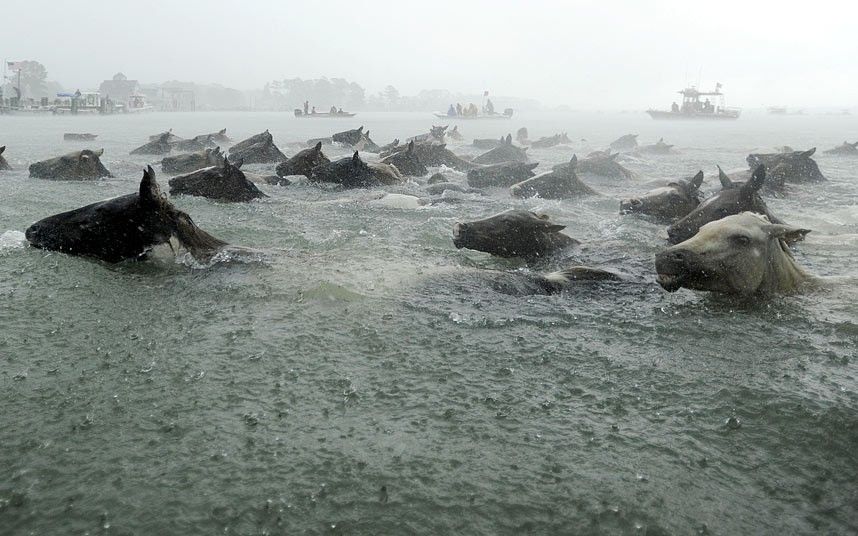 Chincoteague ponies swim across Assateague Channel during a heavy downpour in the 88th annual Chincoteague pony crossing in the state of Virginia, USA. Picture: AP
15.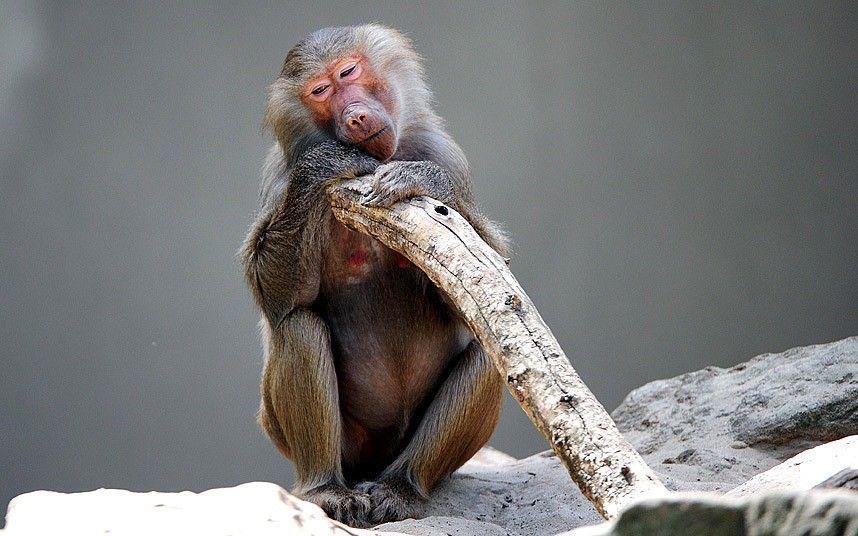 Tired baboon finds a shady spot in his enclosure at the Berlin zoo. Picture: DANIEL REINHARDT / AFP
16.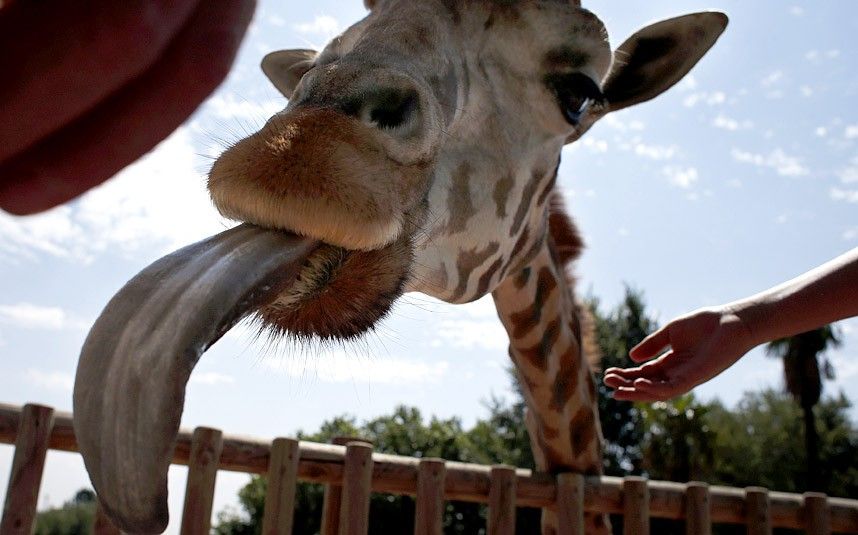 Giraffe sticks out his tongue from his enclosure at the Madrid Zoo. Picture: REUTERS
17.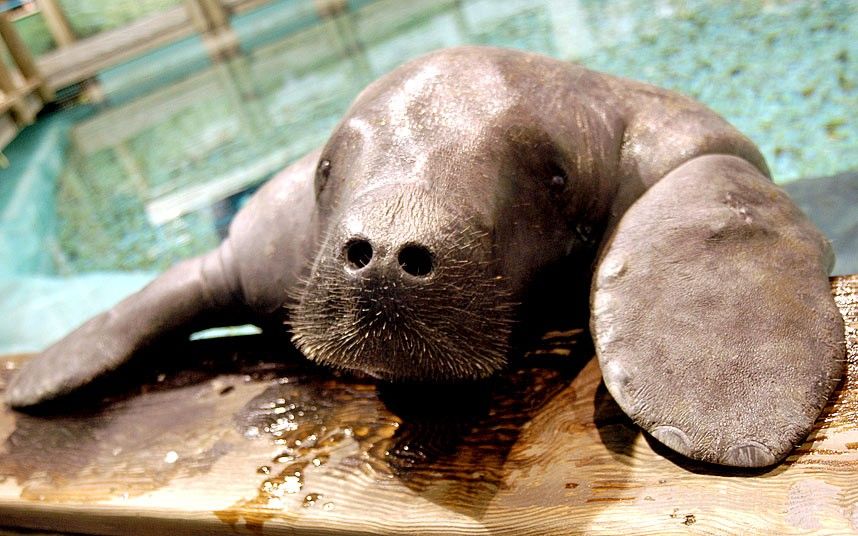 65-year-old Snooty, the world's oldest living manatee in captivity, celebrated on the weekend his birthday party, which was attended by over 5,000 guests. Picture: CATERS
18.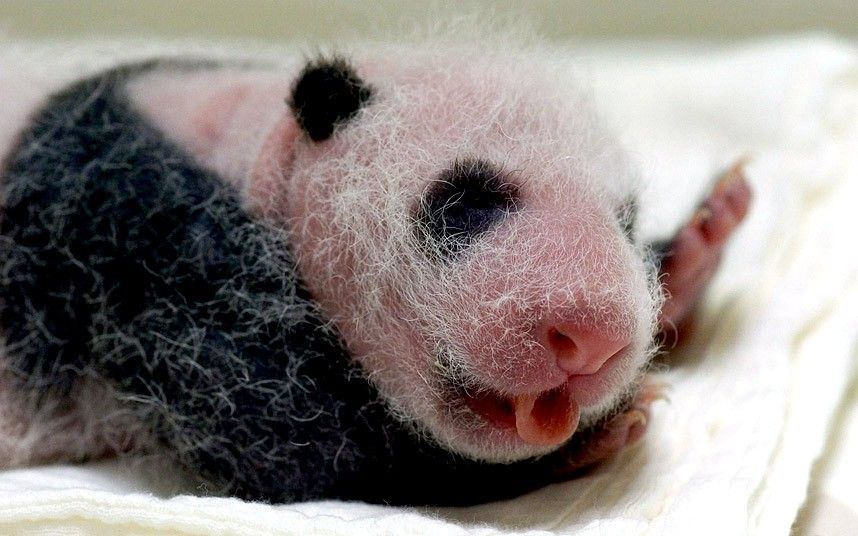 A newborn panda cub welcomes the Prince of Cambridge at the Zoo Taipei, Taiwan. Picture: EPA
19.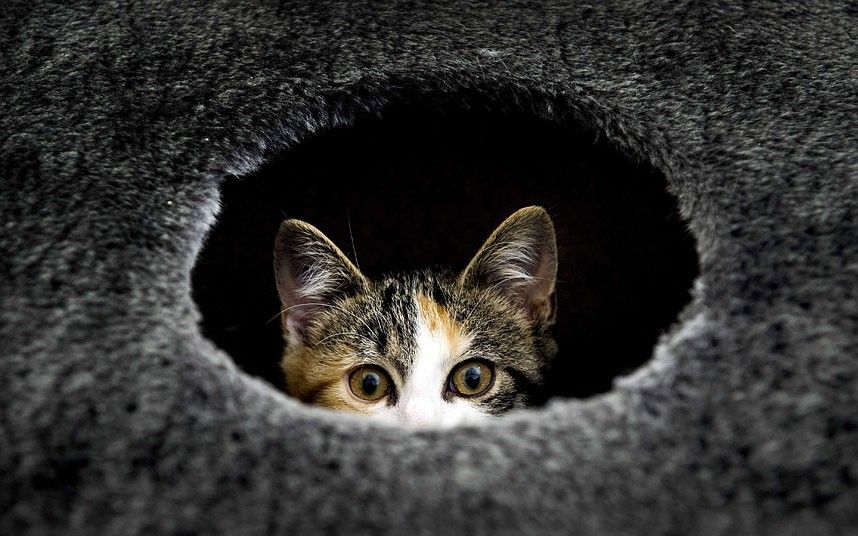 Cat peeking through a hole in the animal shelter in Utrecht, the Netherlands, after was placed there by the owners when they are away on holiday. Picture: EPA
20.
Ready to be photographed close-up? Fox turns the lens of photographer Michaela Walch after she left it unattended on a camp in northern Canada. Picture: CATERS
Comments
comments