The world comprises of 7 billion people. Multiply that by a random figure and I am sure it will not be anywhere near the number of dishes served throughout the world. Such is our love for food. Brilliant chefs are sprouting everywhere, inventing new dishes and beverages every other day. Restaurants, eateries, and bakeries are flooded, whatever time of the day it may be. We are all looking forward to the next meal, hoping it would be the better than the previous one. Whether it is cooked at home or by skillful chefs at a restaurant, a good meal is all it takes to brighten up our moods. Probably that is the reason that food is the main part of our celebrations.
We all have our favorites. Some prefer scrambled eggs while others like waffles for breakfast. There are two kinds of people: the ones who have a thing for tea and the ones who will always go for a steaming mug of coffee. When one may be a fan of Spanish items, the other will always choose French. There is only a minority that does not like Italian pizzas and pasta. Some go for plain, salted Chinese whereas some love the spicy food that is the specialty of the sub-continental Asians. And then there are those who have a sweet-tooth. Rich chocolate to sweet bread, there is something for everyone.
Why then, would anyone say no to a buffet, especially when the food served is so tempting? No chance. But with restaurants at every corner of the world, claiming to offer the best buffet, it is hard to short-list the crème de la crème. Here we have a small list of the best buffets offered by restaurants, popular and not-so-known, alike. Make sure you have something to nibble on as you go through it…
1) Gaia's Garden, Santa Rosa, California: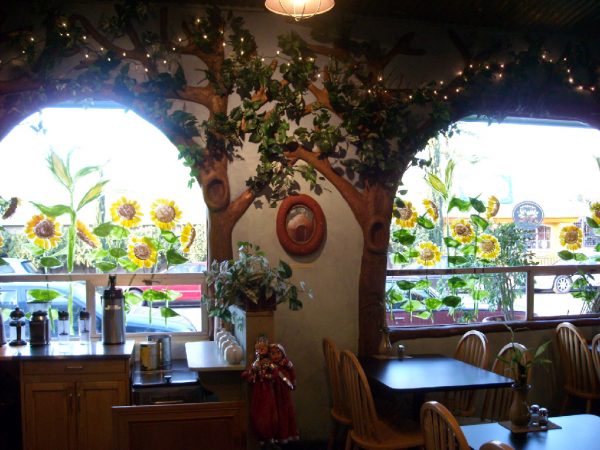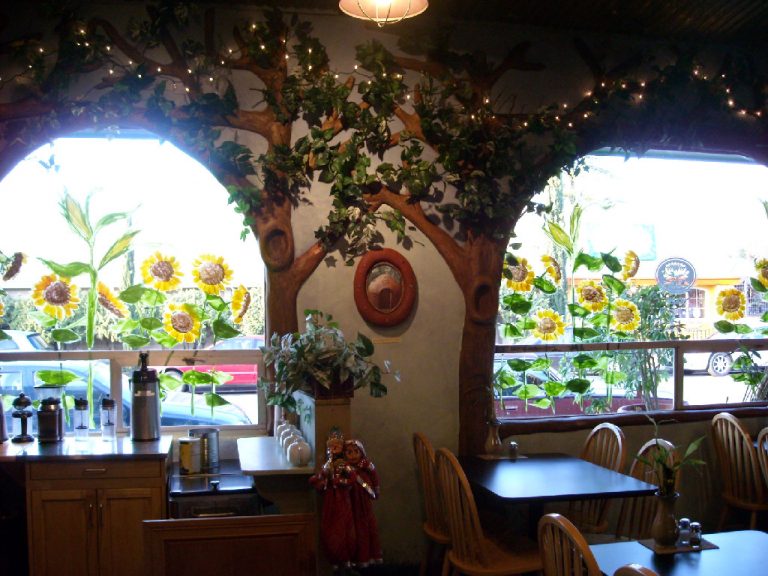 For all those who are conscious about their diets, this is the place to dine at. Gaia's Garden is a famous restaurant offering a buffet for diet- conscious, vegetables and meat lovers alike. The salads consist of fresh vegetables and the dressings are purely their own creation. From Indian to the Caribbean, it has all sort of sugar and gluten-free soups to offer. Apart from the delicious main courses, there is a variety of desserts to enjoy afterward. The restaurant is popular for making its own soft bread go with the dishes and sandwiches. Moreover, the restaurant endorses none of the unhealthy ingredients like artificial colors and flavors, raw sugar or hydrogenated oils. What's more, if you are on a special diet or allergic to something, the chefs will be delighted to cook up something different for you!
2) The Borgata Buffet, the Borgata, Atlantic City, N.J.:
Being the largest casino-hotel in the Atlantic City, The Borgata Buffet lives up to the expectations of all those who choose to dine there. The menu has numerous dishes for all to devour- chicken, seafood, pork… you name it! Each meat is cooked in multiple ways so there is a variety you can select from. The staff has enough men to serve the large number of people pouring in the casino to play, eat and enjoy themselves to their fill. The kitchens promote a healthy and hygienic environment. The white interior gives a sense of purity, cleanliness and serenity and even the smell activates your salivary glands; it's that mouthwatering!!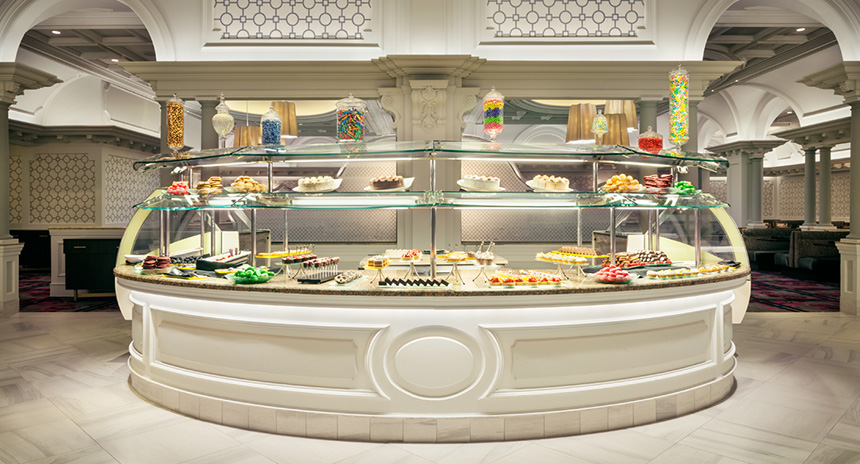 3) Nero's Italian Steakhouse, Caesars, Atlantic City, N.J.:
This small place inside Caesars does not only provide an amazing view of the ocean but also serves the best breakfast, lunch, and dinner buffets. The breakfast menu is typical with the waffles, omelets, and pancakes. The lunch and dinner serve different Italian steaks, beef, turkey and various, freshly caught fish from the ocean. Along with it go the pasta and noodles. For dessert, you get tiramisu, cheesecake, and freshly baked pastries. The Sunday brunch menu of Nero's is known to be one of the best offered in The Atlantic City. They have other amazing offers too; you get to park your car for free if you dine for a total of 75 dollars.
4) Le Village Buffet, Paris Las Vegas Hotel and Casino, Las Vegas:
Depicting five different provinces of France with its interior and food, this is one rare place for buffets in Paris. The place is overall designed on the lines of a village. It comprises of five different cottage rooms, each differing in region and menu. You can dine comfortably inside, besides the fireplace or outside in the town square. The menu is expansive with truffle macaroni and cheese, prime rib and snow crab legs. The restaurant boasts of serving the best delicacies, its specialty being the vanilla bean crème Brulee.  An all-you-care-to-drink menu has beverages like Blue Moon, Miller Lite Beer, red and white wine and Bloody Marys for a few dollars, making your visit all the more amazing.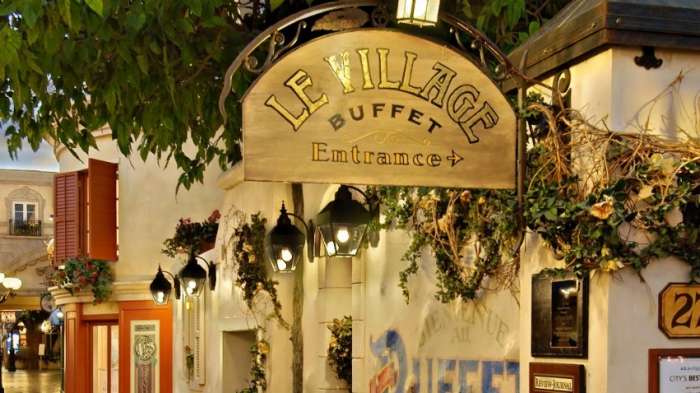 5) Waldorf-Astoria, New York City:
Located in one of the most popular luxury hotels in NYC, it has three main restaurants. Peacock Alley, situated in the heart of the lobby has one of the best buffets to order with a bar to select drinks from. The place is spacious with a lounge and quite lavish. It serves the elite with the best, whether it be food and drinks or the environment. Basically, it serves fish and seafood dishes. Sunday brunch is particularly popular, serving 180 gourmet dishes including lobster, oysters, Eggs Benedict, Belgian waffles and omelets with hollandaise sauce. The restaurant has won numerous awards for its excellence. Such is its grandeur that the food is served on gold china plates.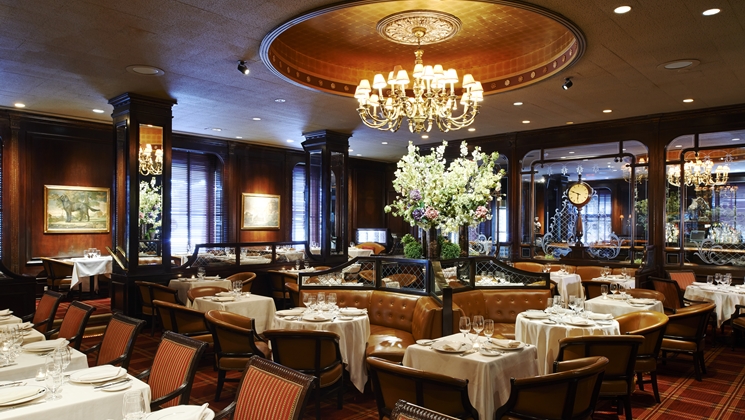 6) King Buffet, Los Angeles:
Attention Chinese food lovers! This is THE place for you. If you are looking for the pure Chinese that tastes exquisite and does not put a hole in your pocket, you ought to pay King Buffet a visit. The menu has various dishes consisting everything from vegetables to chicken and marine flesh. There is also the perfect fried rice you have been searching for years throughout America. There is a salad bar if you want a starter or need something extra to go along with your dish. The food is refreshing and the attendants make sure that the bar is replenished as soon as it is depleted by the diners.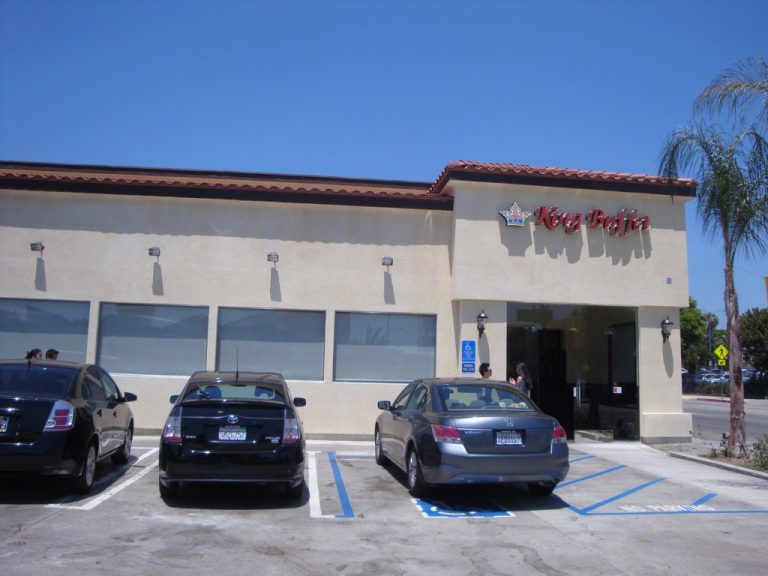 7) Brook Shaw's Old Country Store, Jackson, Tenn:
Just the exterior of this place is enough to tell you how amazing this place would be in terms of food and environment. First opened in 1965 as an antique museum, the weathered wood walls with antiques put up on them, Old Country Store has not failed to attract the folks of Jackson and Tennessee as yet. From a small lunch counter that served southern favorites, it grew on to become one of the best 1980's ice cream parlor in America and now serves three Southern buffets on a regular basis.  Its main aim is to preserve southern history and food traditions that have been so dearly loved by Americans.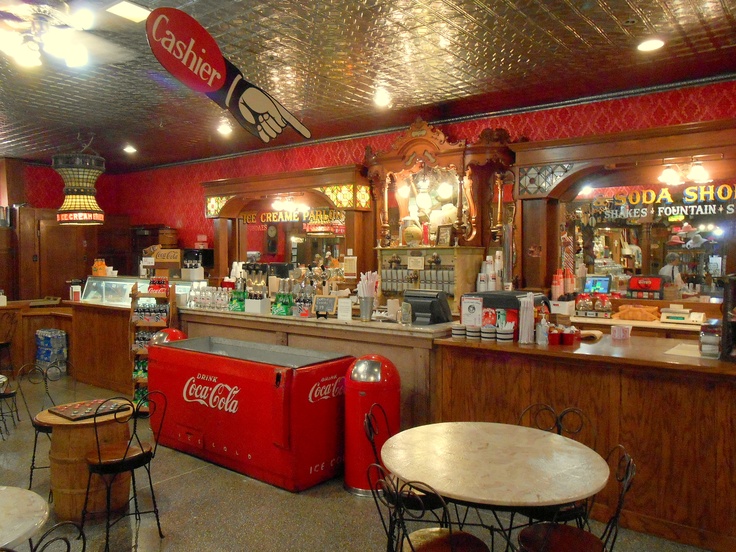 8) The Buffet, Wynn, Las Vegas:
This place lives up to its name. It has 15 different stations cooking all those scrumptious ribs, sushi, pasta, lamb chops, soups, pizza, Mexican food, chicken, Thai beef. And this is just the main course with the appetizers- if you want a rich dessert, there is brisket, crème Brulee, waffles, and tiramisu. Also, the staff goes through the courtesy to make fresh crepes on order. The place is amazing, making you feel closer to nature with all the fresh fruits and flowers displayed all over.  The place is lit up with a vibrant interior. It may not look classy and you may find the menu typical, but the place is unique in looks and taste as per the food critiques, making it all worth your money.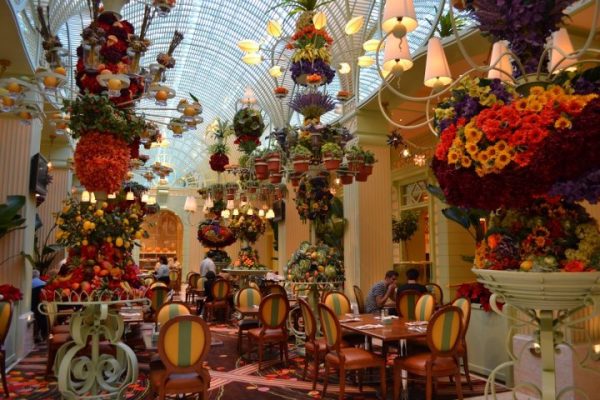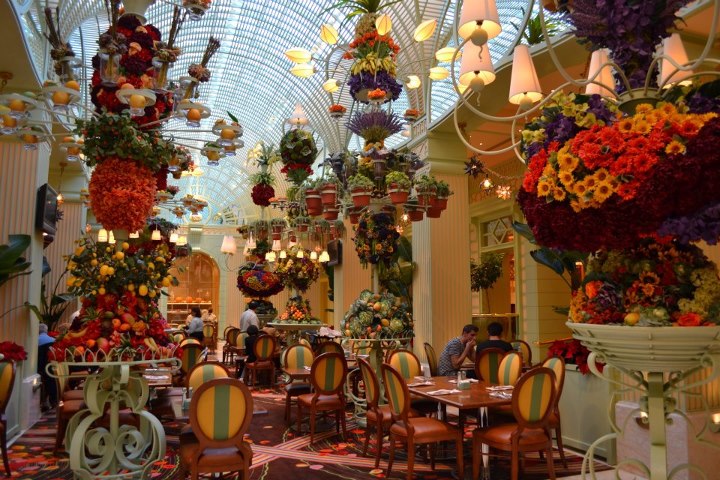 9) Sterling Brunch, Bally's, Las Vegas:
Running for over 30 years now and known for its luxurious and royal treatment regarding food and atmosphere, Sterling Brunch at Bally's Steakhouse is worth your hard-earned money. It may be expensive, but the food makes up for it. You are immediately welcomed with a glass of champagne and Gruyere cheese-flavored popovers, which is a signature of the place. From marine food to chicken, there is an array of dishes you can choose from. You can order Caesar salad, eggs benedict chopped vegetable salad, mashed potatoes, creamed spinach and tomato dish with a lot more, alongside the main dish. Desserts like banana bread pudding, French toast, and Belgian waffles, make the experience of dining here much more exquisite.
10) Bacchanal Buffet, Caesars Palace, Las Vegas:
Recently opened in the September of 2012, this place soon gained popularity. It has nine kitchens operated by specialized chefs, in front of the diners, preparing prime rib, chilled king crab legs and roasted South Carolina shrimp and grits or oak-grilled lamb chops, dim sum and soufflés baked on order, for the buffet. There are approximately 500 daily offerings with 15 daily specials (that constantly change according to the season and products). The food is displayed in colorful small plates, which is unique. It was voted for the Best Buffet in Las Vegas. The environment compliments the rich and expansive menu. No wonder, a hundred billion dollars were spent on this classic place.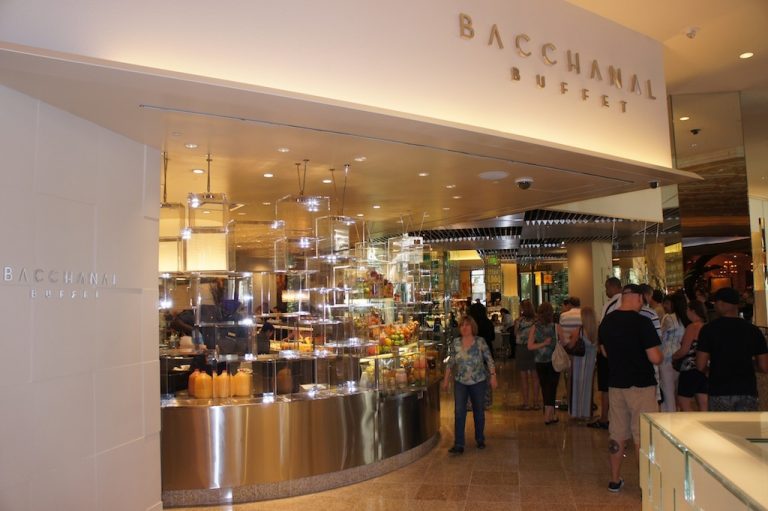 Comments
comments