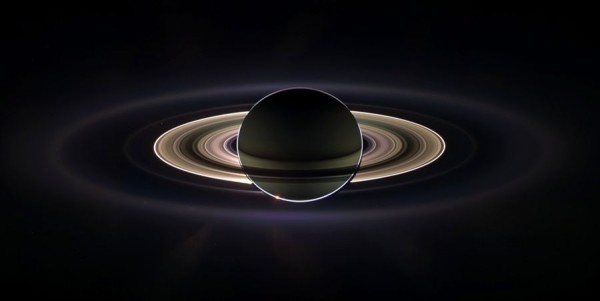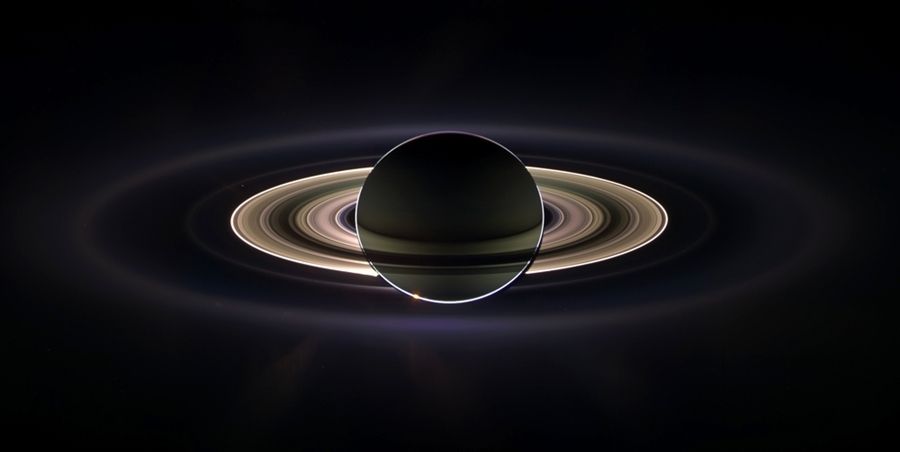 Interplanetary probe "Cassini", launched into space in 1997. Few days before, Cassini hangs the Saturn in orbit and took pictures of this beautiful planet. Here is a selection of the best photographs. (10 photos)
1. 2. What they look tiny against the backdrop of the planet?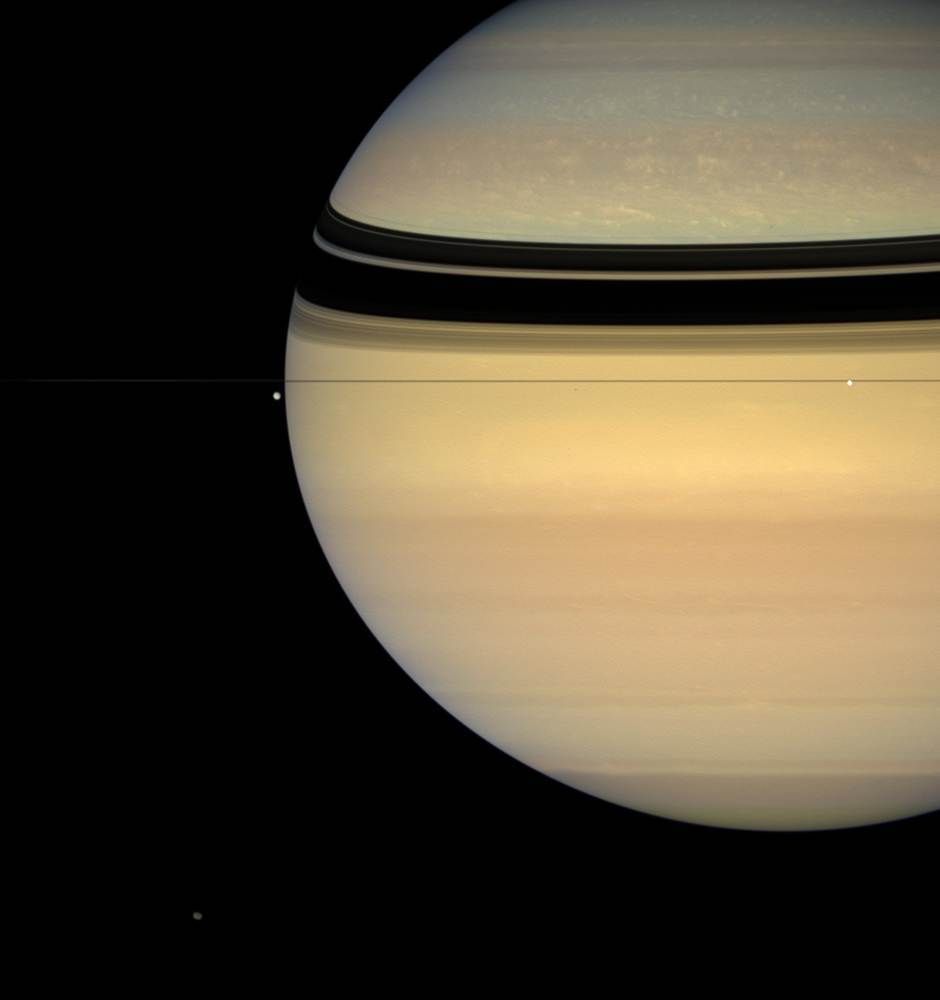 2. Perhaps the most famous image. Saturn's rings are illuminated by sunlight.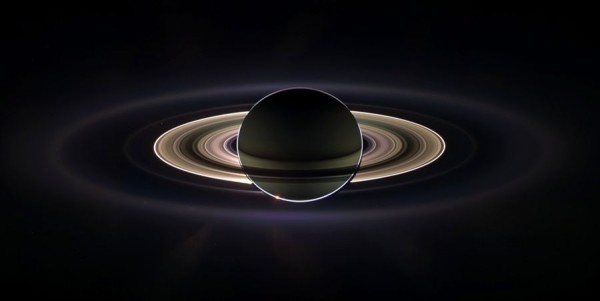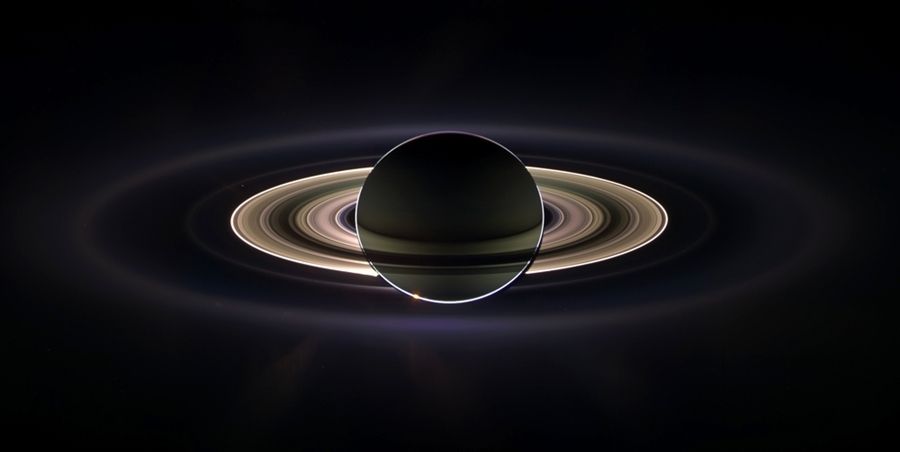 3. Saturn, Dione and subtle, seen nearly edge-on, the rings of the planet.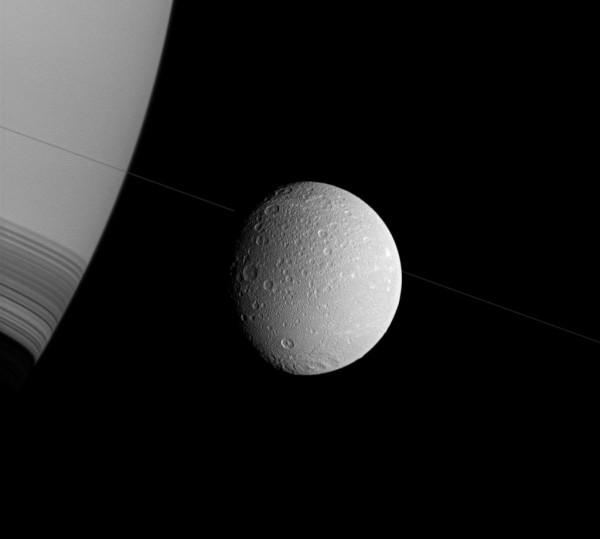 4. The birth of a storm on Saturn. Who would have thought that a small bright spot in the northern hemisphere of the planet grows fierce, destructive cyclone.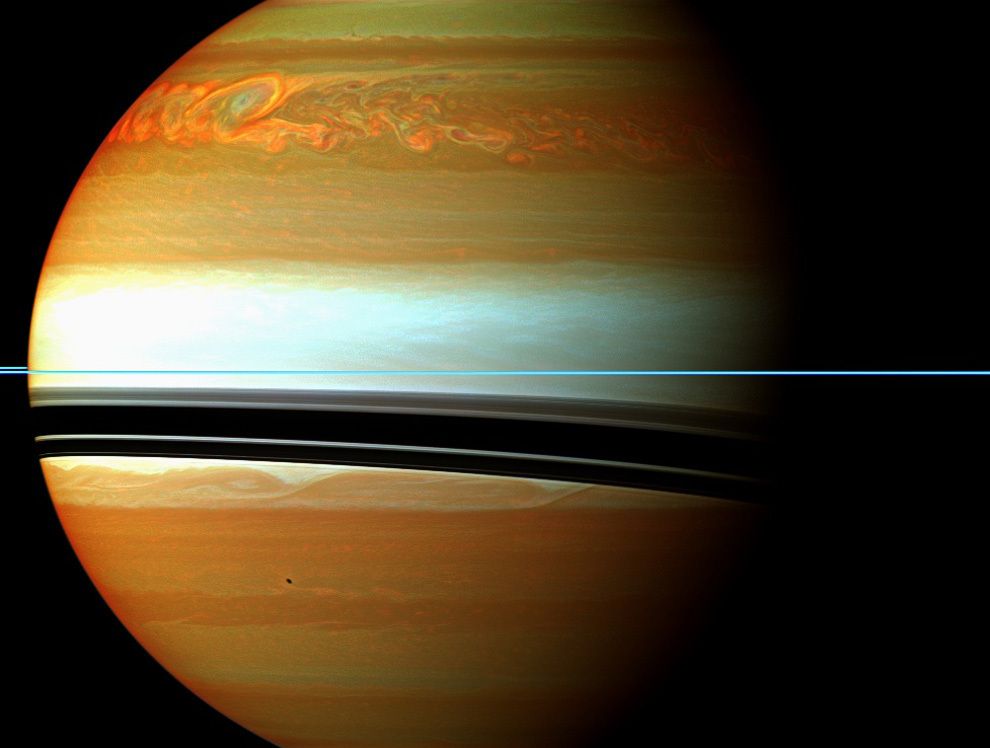 5. Titan and Dione against the outwardly serene atmosphere of Saturn. But astronomers know what the winds are raging in it and what colossal storms from time to time are born in the eye of invisible air currents.
6. Saturn is painted in unusual colors. With these artificial coloring pictures you can achieve a high contrast between the usually poorly distinguishable parts of the atmosphere of Saturn.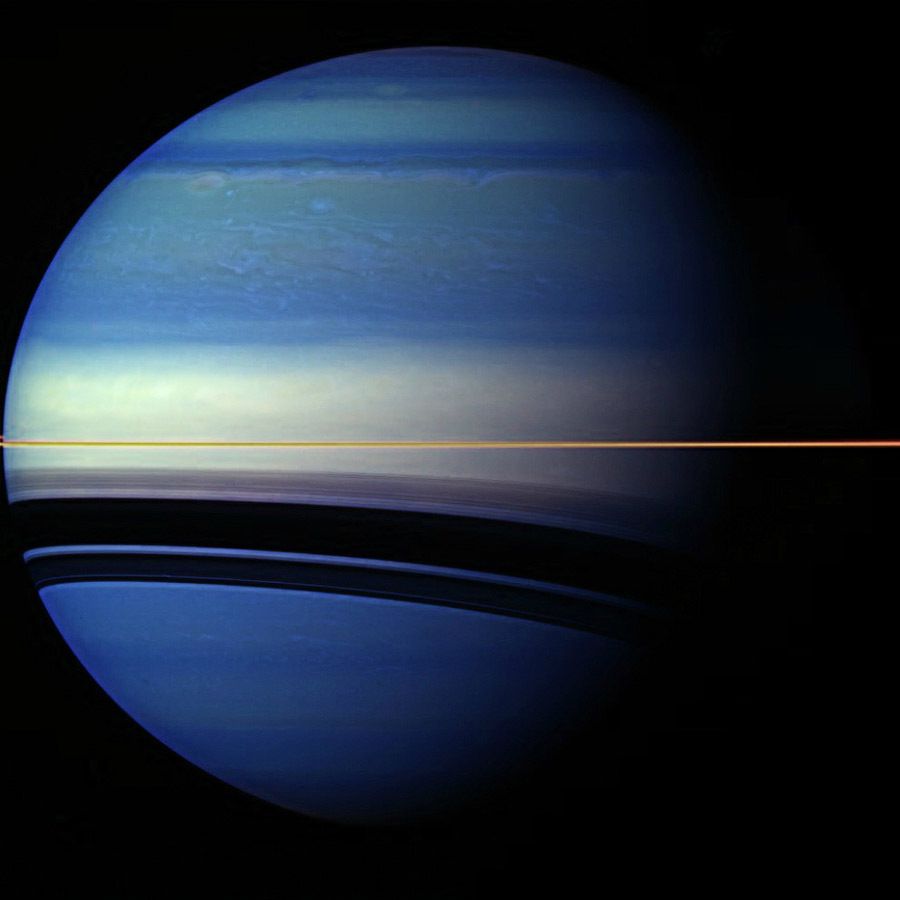 7. Crazy beauty shot. A huge shadow of the planet rests in the delicate rings of Saturn.
8. Titanium rings for Saturn.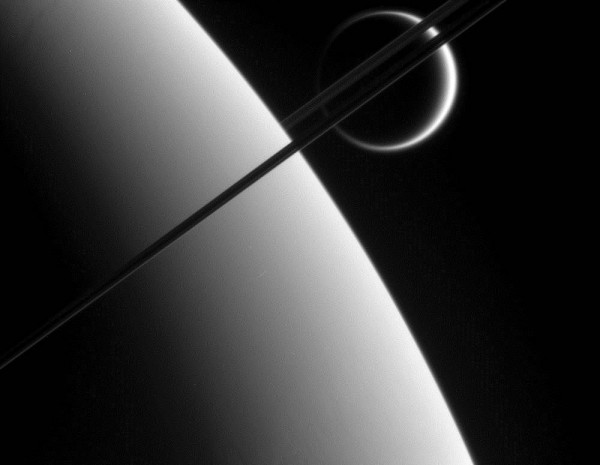 9. Rings of Saturn and a barely noticeable through them Venus.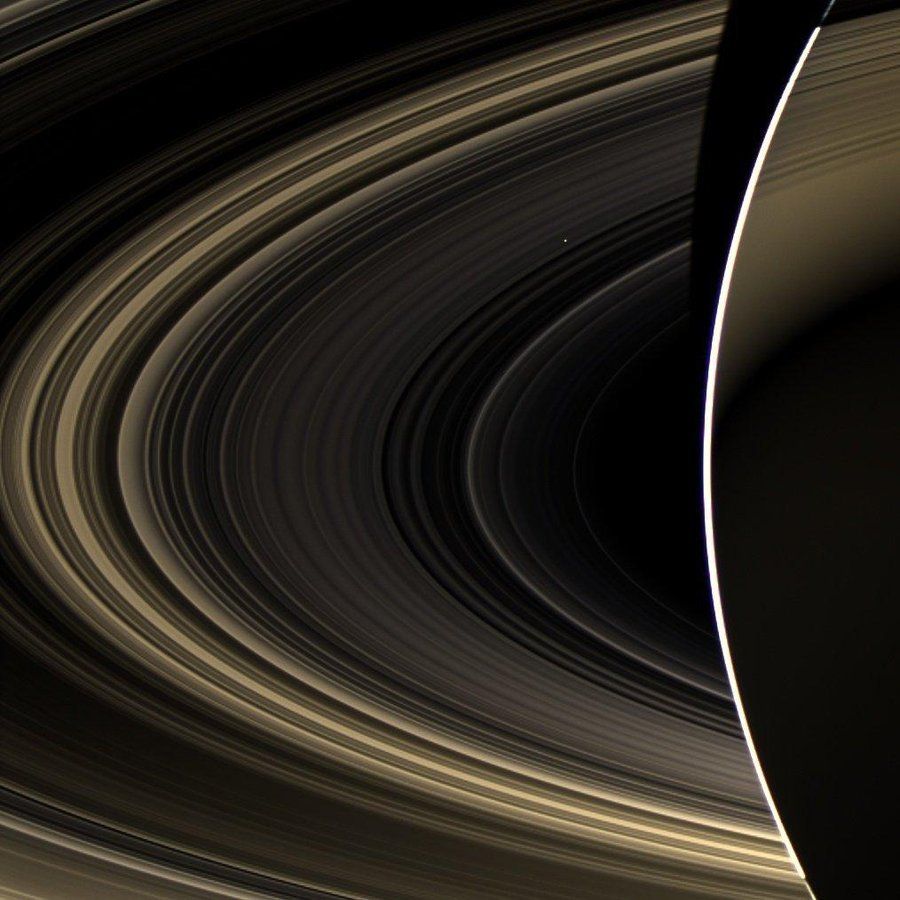 10. Titan floating slowly along the orbit of Saturn.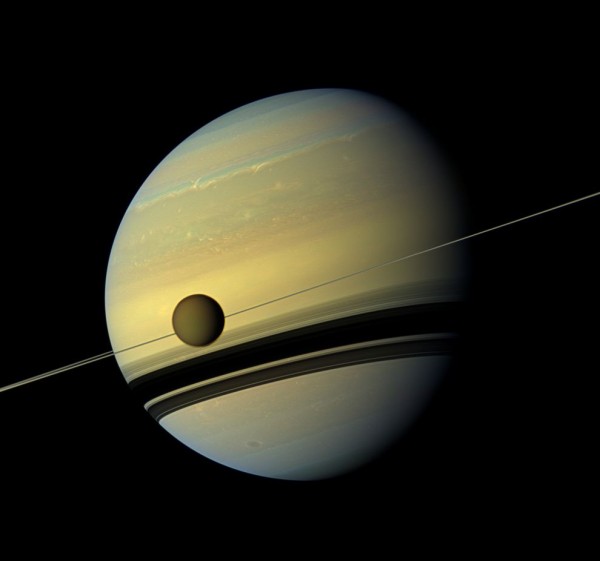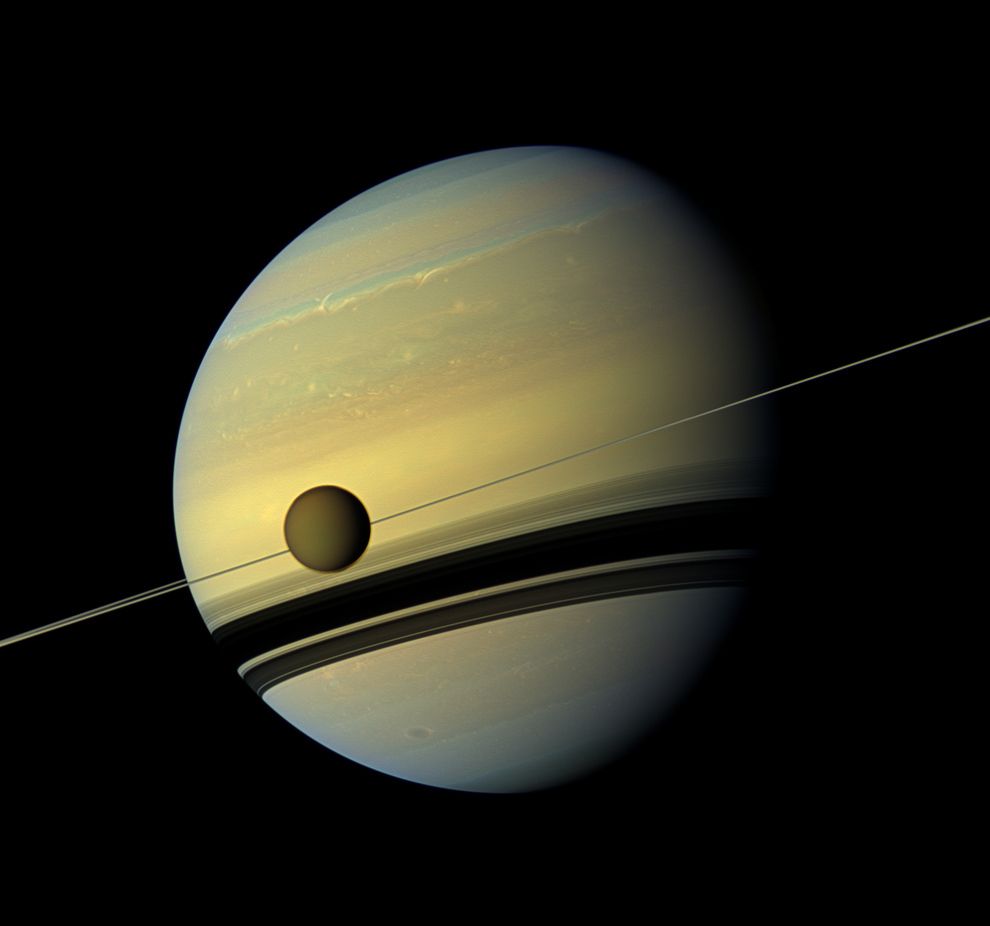 Comments
comments