By Tabi, on October 14, 2010
The Vegetarian Festival in Phuket, Thailand is a sight to behold! Ritual vegetarianism here traces its roots back to the early 1800s, and the festival begins on the first evening of the ninth lunar month and lasts for nine days. Participants in the festival perform acts of body piercing – on their face, arms and other area – as a means of shifting evil spirits from individuals onto themselves.
Warning: If you don't like to see extreme images then we recommend you to not  scroll rest of the post.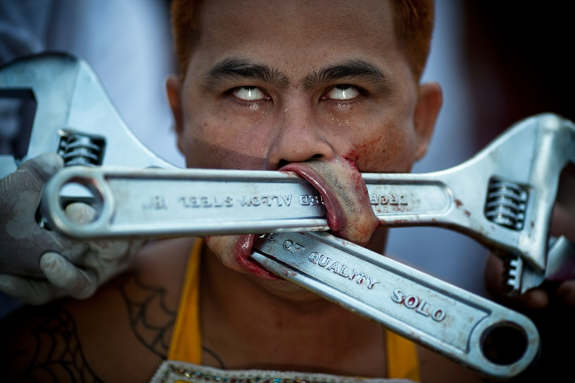 Related posts:
Filed in Cat: Bizarre, Sports Tags: The Vegetarian Festival Photo, Vegetarian Festival Pictures, Worst Festival of the World