By Addy, on July 20, 2012
HTML5 and CSS3 are playing a prominent role in the field of web design. Web developers and designer consider the CSS3 and HTML5 as the first option when designing a web site due to its additional functionality and great features. It let them to create some really stylish and trendy website. So in order to help them, today we have some creatively designed HTML5 and the CSS3 templates and layouts in order to give a professional look to your website.
We already have posted few articles and give way you some of the best free HTML & CSS templates, however our today post is featuring totally fresh collection of free HTML & CSS templates. We hope you will find it very useful for your web design projects. Enjoy!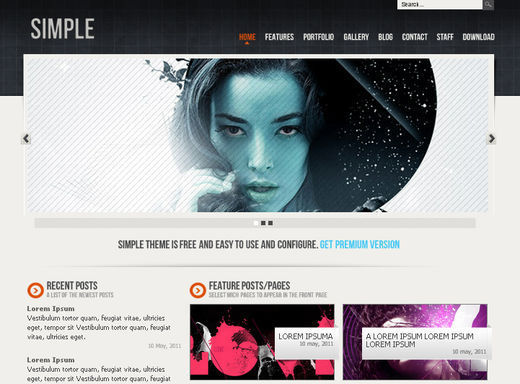 Template for Web Design Studio
Free Template for Spa Salon with Zoomer Effect
Free Template for Spa Salon with Zoomer Effect
Template for Restaurant Business
Free Website Template with jQuery Slider
Related posts:
Filed in Cat: Tech Tags: Best free HTML & CSS Layouts, Fresh HTML5 and CSS3 Templates, HTML5 And CSS3 Templates