By Nad, on August 6, 2012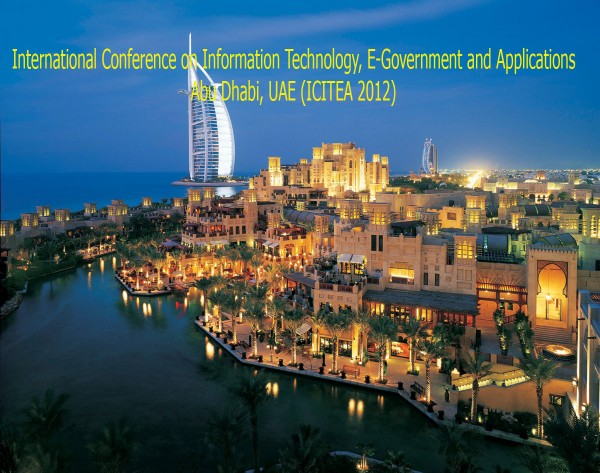 International Conference on Information Technology, E-Government and Applications 2012 (ICITEA 2012) is a common forum for the experts and scientists to share their experiences and innovative ideas relating to the information technology and discuss different problems. This conference will be held at Abu Dhabi,   United Arab Emirates on September, 20-21, 2012.
Participants can present their ideas in different forms like oral presentation, research paper and poster. Those persons who can't take part personally at the spot, they can use online web conferencing software. Each oral presentation will use 35 minutes. You can get information about your time of presentation before 3 weeks form the conference.
Your research paper and poster will be displayed during the conference timings. Through poster authors can express their ideas among the audience easily.  All accepted research papers will be published by international publishing organizations. If you want to publish your research paper, but you can't attend the conference then send your paper through virtual presentation.
Related posts:
Filed in Cat: Sports Tags: Conference on Information Technology E-Government and Applications, ICITEA 2012, International Conference on Information Technology