Iceland's Volcanic eruption has shutdown air travel in whole Europe for last one week. People are stuck in different places and they can't reach their destination. On other hand people in Iceland are facing a terrifying situation. People in Iceland are living with blankets of ash falling from the sky and fears of volcanic floods.
This stunning series of photos show you whats going on everywhere due to Iceland volcanic eruption.
Eerie: Motorists escape as the Eyjafjallajokull volcano continues to billow smoke and ash during an eruption
Doom: A farm is shrouded in black as the volcanic cloud spreads across Iceland
Apocalyptic: A black column of ash is pictured over the farm of Drangshlid at Eyjafjoll, Iceland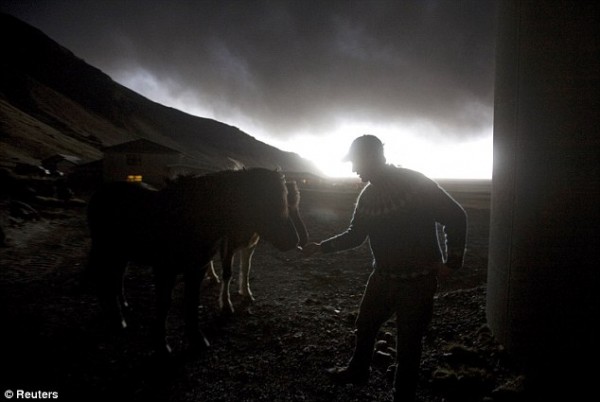 Health fears: Farmer Thorarinn Olafsson tries to lure his horses back to the stable as a cloud of black ash looms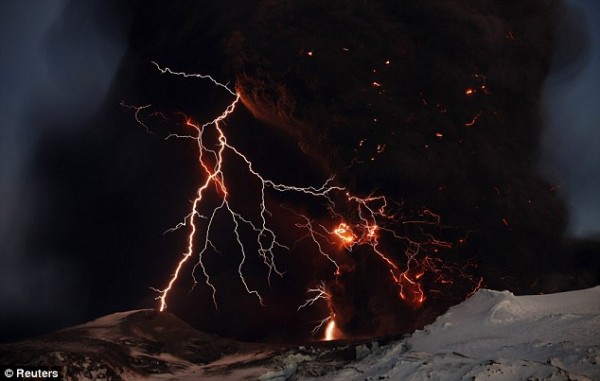 Spectacular: Lightning streaks across the sky as lava flows from a volcano in Eyjafjallajokul
Not going anywhere: Planes remain grounded at Gatwick airport as forecasters continue to monitor the fallout from the Icelandic volcano
A breathtaking view of the Icelandic volcano in full flow.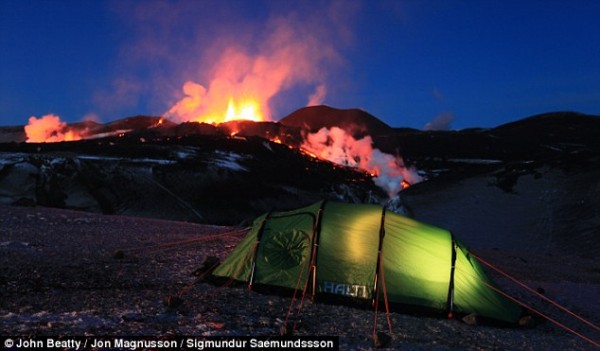 John Beatty and guide Jon Magnussen on the Iceland glacier took this photo from half a mile from Volcano.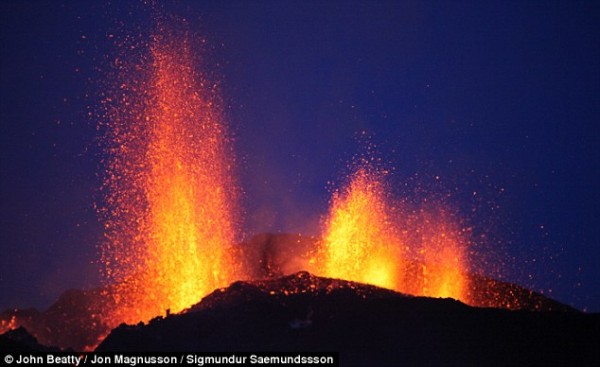 Sprays of white-hot molten rock are hurled hundreds of feet into the air from the two-mile-wide crater, where the temperature is 1,000C. This picture was taken from 500ft away.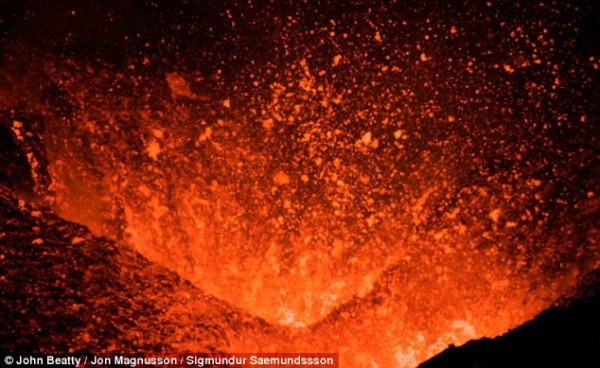 A spectacular and terrifying view of the volcano in action with magma bubbling and boiling as it breaks through the Earth's crust.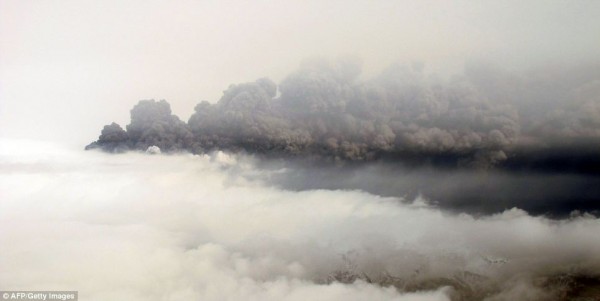 The dark cloud of smoke coming from the Icelandic crater as seen by an Icelandic Coast Guard helicopter.
The scream: A radar image shows the crater of Eyjafjallajokull in southeast Iceland, which looks like the nightmarish face painted by Edvard Munch.
via DM
Related posts:
Filed in Cat: Photos Tags: Iceland, Iceland Volcano Photos, Volcano, Volcano Eruption