By Addy, on June 15, 2012
Illusions can be eye-catching and attractive and when you apply them to computer displays, the results can be quite interesting and deceptive. The transparent screen trick is a photo manipulation technique that makes your laptop or computer screen appear to be transparent. The best way to achieve this technique is to take a photograph of what's behind your laptop or computer screen, select it as your desktop background, and then take another photograph.
This roundup features transparent screen trick photography that creates exceptionally beautiful and visually alluring photographs. The environments presented in these photos appear to have a fully transparent display which creates an optical illusion. Enjoy!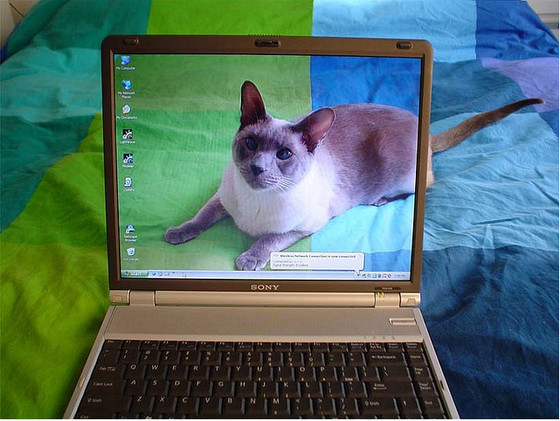 Related posts:
Filed in Cat: Inspiration, Photos Tags: Amazing Trick Photos, Creative Trick Photos, Transparent Screen