By Nad, on August 7, 2012
The world of perfume brands is quite broad; there are lots of well reputed and creative brands on the market. But do they marketing of their perfume brand on the internet? It's not a secret that nowadays every famous and productive business is connected with the web.
In this fabulous collection you will see 14 examples of inspirational perfume websites with short detail. These website designs provide a lot of information and inspiration for web designers to create new perfume website.
Celine Dion Fragrances is a celebrity based website layout which uses graceful Celine Dion and subtle colors for inspirational look.
Estée Lauder store is a perfume related website which expresses their products with photos of models.
MontBlanc is a blue color variations web layout that represents graceful look with knowledge and integrity.
Kate Moss Parfums is a product oriented website design that uses different colors for representing different perfumes.
Britney Spears Beauty is a black creative website background which uses simple navigation to attract customers.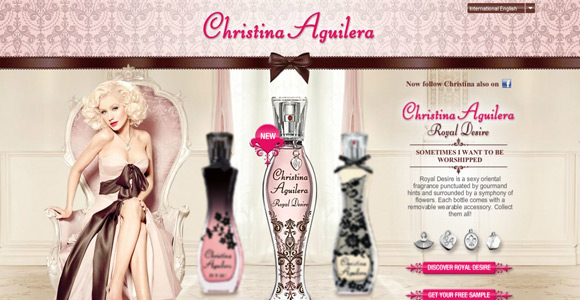 Christina Aguilera Fragrance is a beautiful pink color web layout that tells you complete information about the sweet perfumes.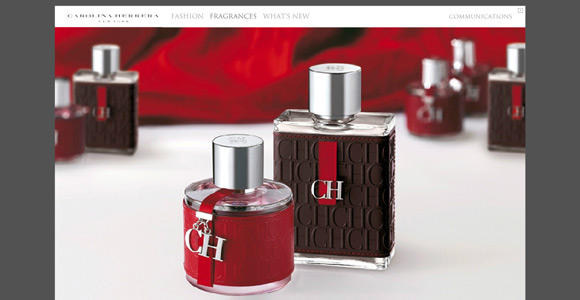 Carolina Herrera is designed with contrast which represents the products in a close-up view.
Chopard Fragrances tries to express everything about the product in a creative and unique way.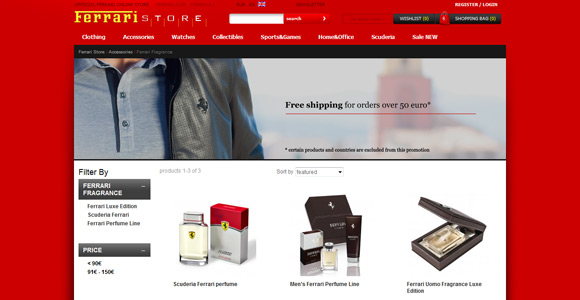 Ferrari shows red color is a big part of their website.
Clinique is minimalistic and e-commerce website. It is designed with lots of navigation menus and simple layouts.
Elizabeth Arden fragrance shop shows a red background that represents products in a white color shades.
Calvin Klein Fragrances website has a white background, creative drop down menu and attractive fonts.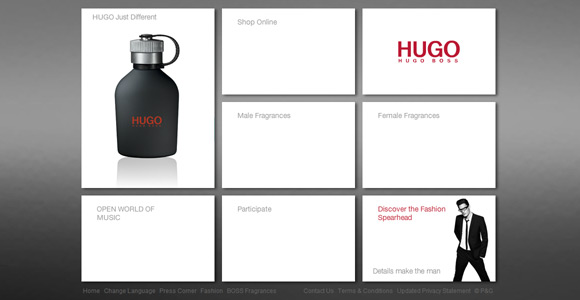 Hugo Boss is perfume related website that stands out with silver passing to grey color background.
Chanel website is designed with totally black dark color.
Related posts:
Filed in Cat: Inspiration Tags: Perfume Web Designs, Perfume Web Layouts, Perfume Websites