20 Breast Cancer Survivor Celebrities
1. Elizabeth Edwards
The wife of former vice presidential candidate John Edwards was diagnosed with invasive ductal cancer, the most common type of the disease, in the final weeks of the presidential campaign in 2004. After receiving treatment, she went into remission, although the cancer returned in 2007. She is living with stage 4 breast cancer which has spread to her bones and other organs. "There are no guarantees in life anyway," she told NBC Dateline in 2004. "And if the one thing that we've learned over the years is that you're going to have to live every day like it's your last day anyway. So you know, this, for me, it's just another reminder of that lesson."
If we view back our history we find many celebrities who battled breast cancer. These women are all breast cancer survivors and advocates for cancer awareness, research, support and treatment. Let's take a look at 20 inspirational celebrity breast cancer survivors.
2. Christina Applegate
For actress Christina Applegate, who was diagnosed with breast cancer in July, there was only one effective way to deal with her fear over her cancer treatment: Let it all out. "Sometimes, you know, I cry," she told "Good Morning America." "And sometimes I scream. And I get really angry. And I get really upset, you, into wallowing in self-pity sometimes. And I think that's all part of the healing."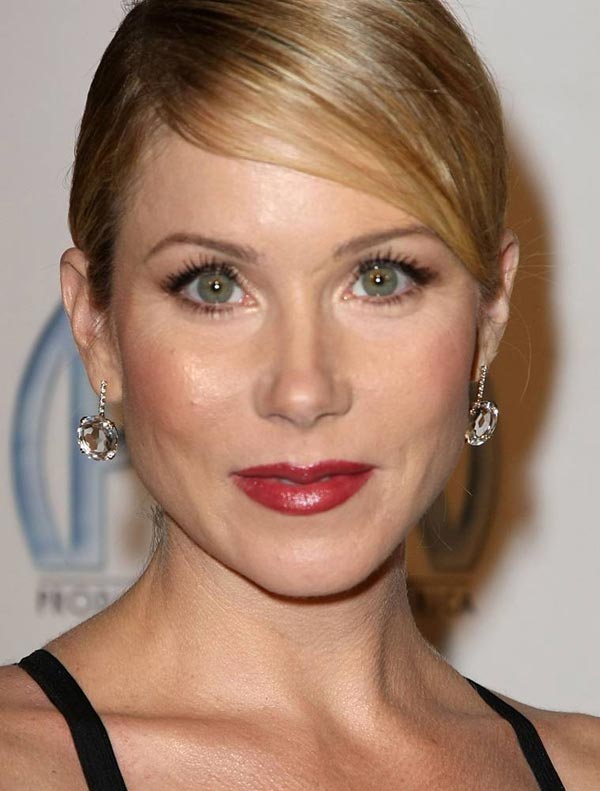 3. Dame Maggie Smith
When the 73-year-old actress Maggie Smith was diagnosed with breast cancer in 2008, it was reported that she insisted on filming her sixth appearance as Professor McGonagall in "Harry Potter and the Half-Blood Prince" even while undergoing radiation therapy. The Academy Award winner had chemotherapy and radiation after having a lump removed.
4. Maura Tierney
Best known for her role as medical resident Abby Lockhart in NBC's long-running hospital drama "ER", Maura Tierney confirmed in July 2009 she had a tumor in her breast and needed surgery. As a result, the actress had to leave the NBC fall drama "Parenthood." Tierney's rep said in a statement to Access Hollywood, "Ms. Tierney and her doctors remain confident that the outcome of her treatments will be positive."
5. Betsey Johnson
After her diagnosis in 2002, designer Betsey Johnson tried to deal with the realities of the disease matter-of-factly, instead of obsessively. "I'm not the type of person who dwells too much on bad things," Johnson told USA Today. "I guess the only thing I've done differently is loosened up the reigns on my company and now I'm enjoying life more."
6. Carly Simon
Singer-songwriter and '70s icon Carly Simon found that her breast cancer diagnosis in 1997 gave her life a focal point. "I feel stronger and more vital than ever," she told the New York Daily News. "When you actually have a battle, it's better than when you don't know how to fight."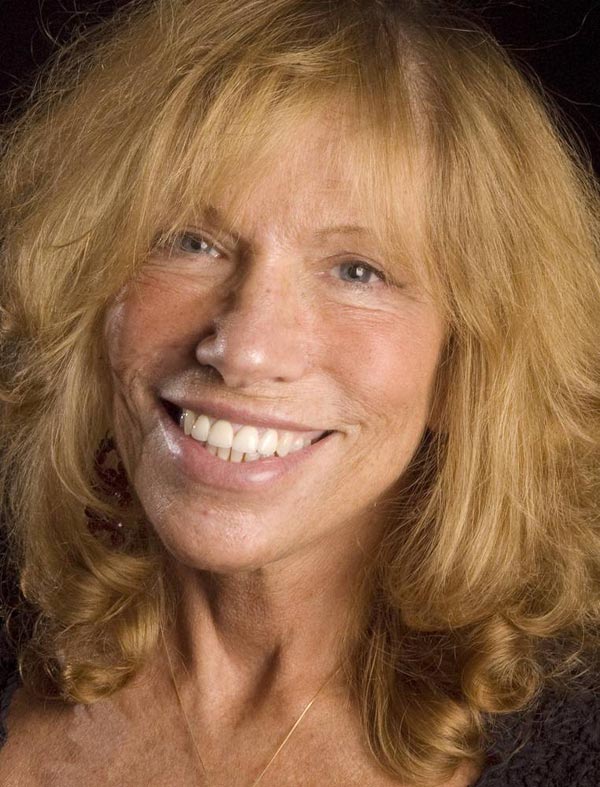 7. Cokie Roberts
Journalist Cokie Roberts' bout with breast cancer only reiterated what she already knew. "I had learned the life lesson that life is short and do the things that are important long before I had cancer," Roberts told Richmond (Va.) Magazine after her diagnosis in 2002. "I knew work is not important, family is, long before I had cancer."
8. Cynthia Nixon
Cynthia Nixon understands the reason many women avoid mammograms: The results could be terrifying. "(T)he only thing to really be afraid of is if you don't go get your mammograms, because there's some part of you that doesn't want to know, and that's the thing that's going to trip you up," the actress, who was diagnosed with the disease in 2002, told "Good Morning America." "That's the thing that could have a really bad endgame."
9. Edie Falco
Actress Edie Falco found the best way to handle her battle with breast cancer was to play it close to the chest — she even kept her 2003 diagnosis a secret from her "Sopranos" castmates. "I kept my diagnosis under the radar, even from the cast and crew, because well-meaning people would have driven me crazy asking, 'How are you feeling?'" Falco told Health magazine. "I would have wanted to say, 'I'm scared, I don't feel so good, and my hair is falling out!' "I bucked up, put on my Carmela fingernails, and was ready to work."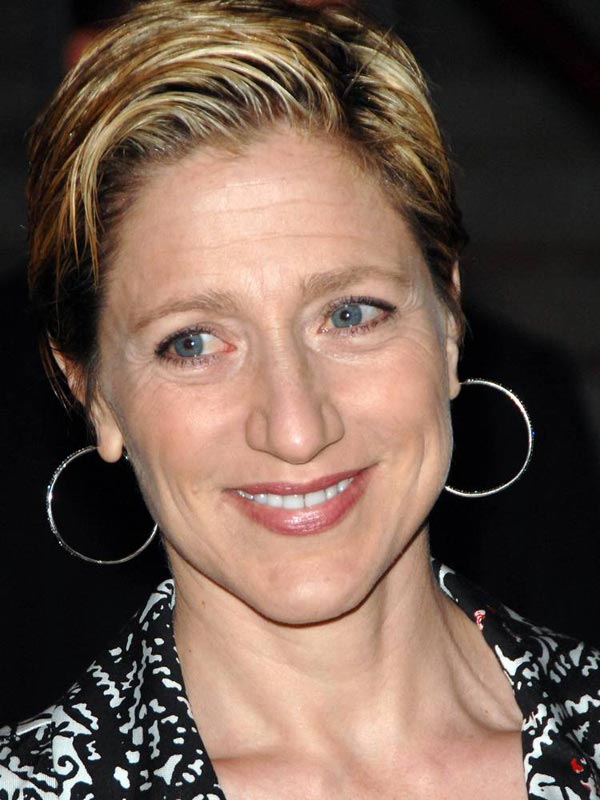 10. Hoda Kotb
At times, the best way for Hoda Kotb to deal with the disease was to not deal with it. "Sometimes when things are way too big and I can't control it, I do sort of a weird thing where I kind of check out a little bit," she told Ann Curry on the "Today" show after her 2007 diagnosis. "It's all about self-preservation for me. I couldn't read the books. I didn't Google it once. It's like someone telling you what it's like to jump out of a plane. I don't want to know. I just want to jump."
11. Jaclyn Smith
Diagnosed with the disease in 2002, Jaclyn Smith has this advice for anyone facing breast cancer: Don't go it alone. "I believe in the power of girlfriends," Smith told Prevention magazine. "I believe that family and friends, and especially other women, can make a profound difference during cancer treatment."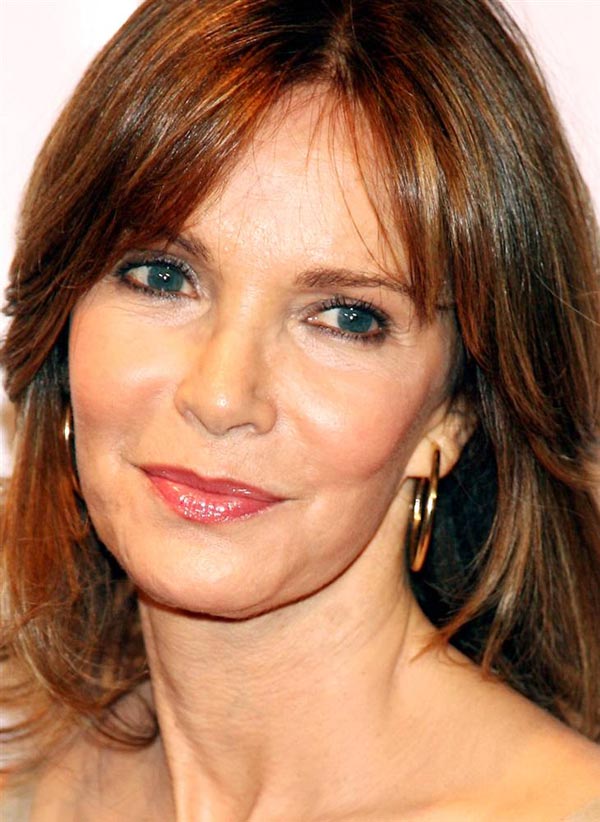 12. Nancy Reagan
After her breast cancer diagnosis in 1987, former First Lady Nancy Reagan chose to have a mastectomy. It was a controversial decision for the time, and although she received much criticism for it, she defended her choice. "I couldn't possibly lead the kind of life I lead, and keep the schedule that I do, having radiation or chemotherapy," Mrs. Reagan said in a 1987 interview with Barbara Walters. "There'd be no way. Maybe if I'd been 20 years old, hadn't been married, hadn't had children, I would feel completely differently. But for me it was right."
13. Olivia Newton-John
Soon after Olivia Newton-John learned she had breast cancer in 1992, she began calling friends and family to tell them the news. "The second friend I called burst into tears, and I thought, 'I don't need this,'" she told CNN."So I had a sister and friends make the calls. That way I could focus on positive thoughts, instead of on the illness."
14. Kylie Minogue
Doctors initially misdiagnosed the breast cancer of Kylie Minogue, the Australian pop singer has said. Her condition was finally correctly identified in 2005. She had surgery to remove the lump, followed by chemotherapy. The 40-year-old singer is currently in remission and is preparing for her first U.S. tour for the fall of 2009. "It's amazing how many people are affected by cancer and it's definitely something that stays with you and you have a lot to think about and your life changes," she told the Associated Press. "I feel very fortunate."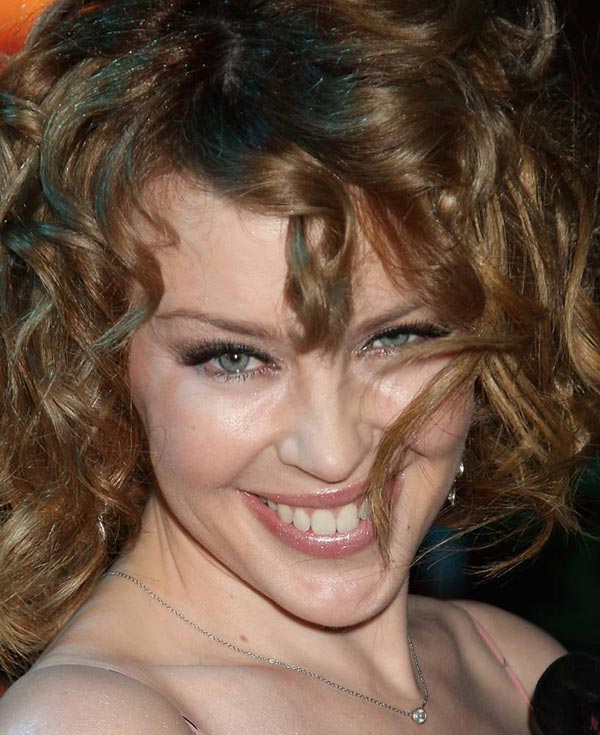 15. Robin Roberts
At first when she returned to work as a co-anchor for "Good Morning America," Robin Roberts wore a wig — until one morning in April, when she abandoned it on-air. "I am not my hair," said Roberts, who was diagnosed with the disease in 2007. "I am the soul that lies within and that's it — no more wig. That's it."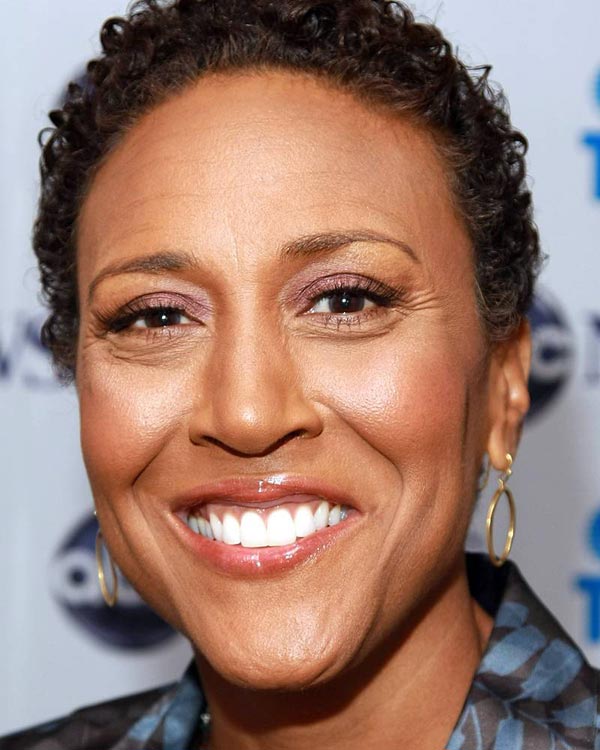 16. Peggy Fleming
The power of positive thinking helped ice skating icon Peggy Fleming win her battle against cancer after she was diagnosed in 1998. "I do remember the dark sides, but I try not to dwell on them," the Olympic gold medalist told the "Today" show. "There's nothing I can do about them anymore. I can change the future. I can't change the past."
17. Sheryl Crow
After her diagnosis in 2006, Sheryl Crow surrounded herself with positive, uplifting people. "I think encouragement always goes a long way," the singer told CNN. "It is so scary … but having the positive support of loved ones is invaluable."
18. Melissa Etheridge
Somewhere along the road to becoming disease-free after her 2004 diagnosis, Melissa Etheridge knew she had to start removing the cancer in every area of her life. "I've changed my lifestyle," she told "Dateline NBC." "I have taken what I consider poisonous things out of my life. Out of my food, out of my work, out of my social circle, out of everything. Because I want a clean, cancer-free life. And I believe I can have that."
19. Suzanne Somers
Three years after her diagnosis in 2000, actress Suzanne Somers went on "Larry King Live" to talk about her experience with the disease. "I look at everybody differently. I look at every child differently. I look at every flower differently," Somers said. "I'm grateful for every day. … (I)t's like before and after. Once you've had (cancer), you just appreciate everything."
20. Kate Jackson
Kate Jackson and Jaclyn Smith were part of the original Charlie's Angels trio (along with the late Farrah Fawcett). Both have faced breast cancer. Kate Jackson was diagnosed and treated twice, once in 1987 and again in 1989. Smith had a lumpectomy with radiation treatment in 2002. Jaclyn Smith is the spokesperson for a program called "Strength in Knowing: The Facts and Fiction of Breast Cancer Risk."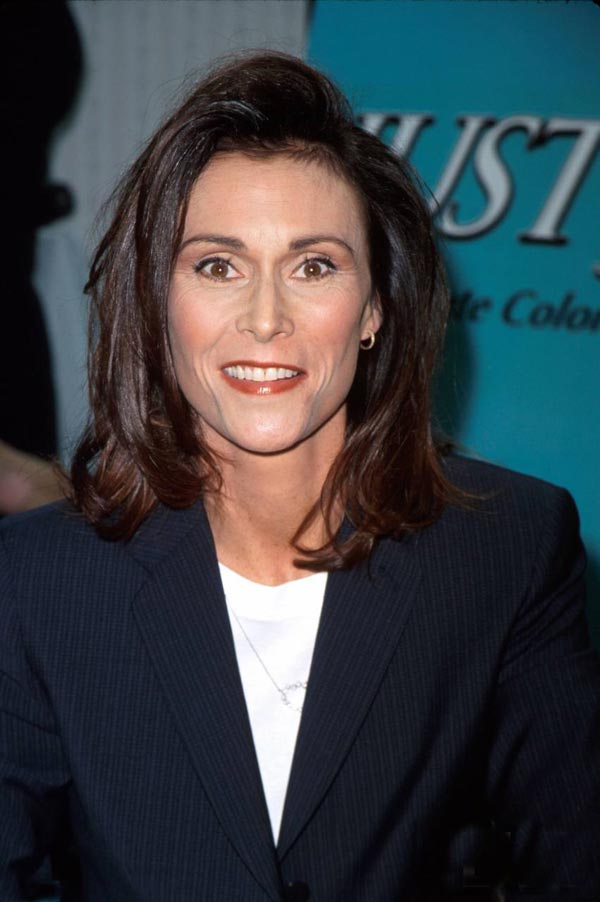 Source: today msnbc
Comments
comments