By Nad, on February 25, 2012
Wedding day is the most important day for every girl because she wants to impress recipients on all levels and Invitation cards design is one of essential elements.
According to my opinion  it's safe to say, invitation cards by and large, are pretty much useless as soon as event ends.
However, this is not the case for the cards we are going to show you. This collection consists of 15 Elegant Handcrafted Letterpress Wedding Invitations.
MIMOSA LETTERPRESS WEDDING INVITATIONS
BARCELONA LETTERPRESS WEDDING INVITATIONS
LIEN' LETTERPRESS WEDDING INVITATION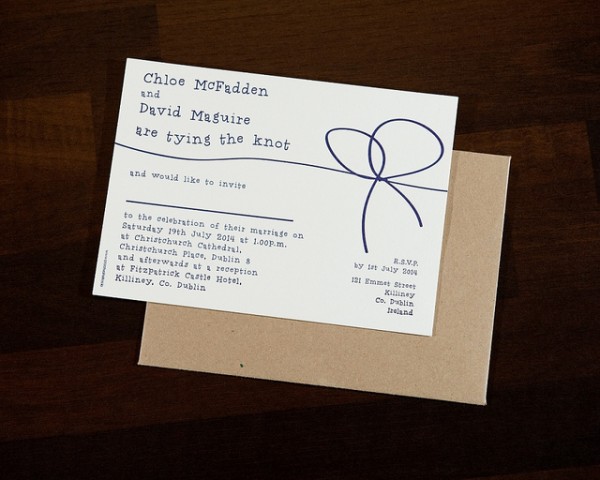 LETTERPRESS WEDDING INVITATIONS
LETTERPRESS WEDDING INVITATIONS
LETTERPRESS WEDDING INVITATIONS
BUNTING LETTERPRESS WEDDING INVITATIONS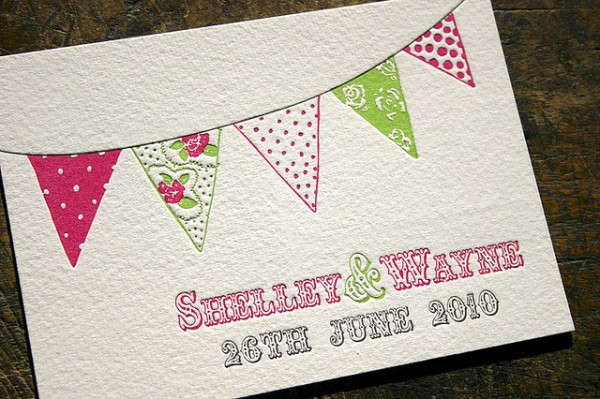 ELLA LETTERPRESS WEDDING INVITATION – BELLA FIGURA
WISTERIA LETTERPRESS WEDDING INVITATIONS – BELLA FIGURA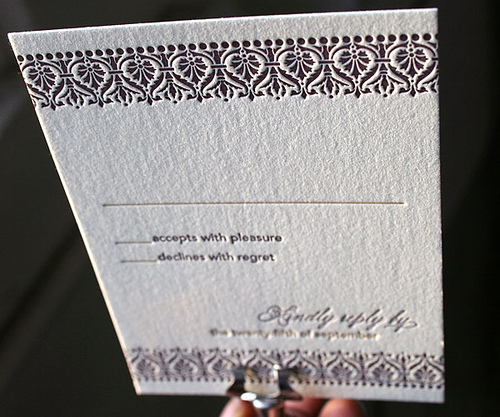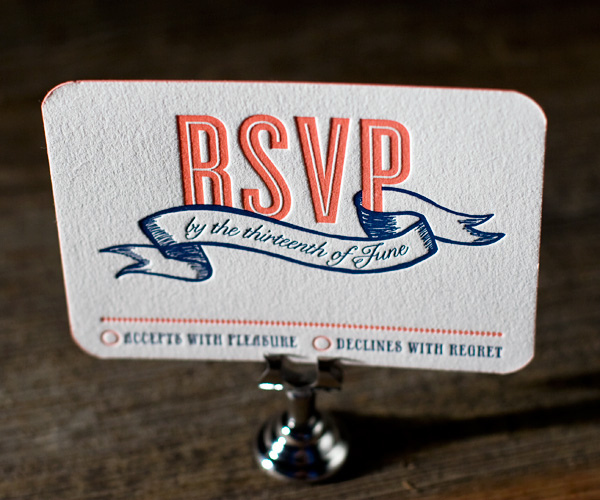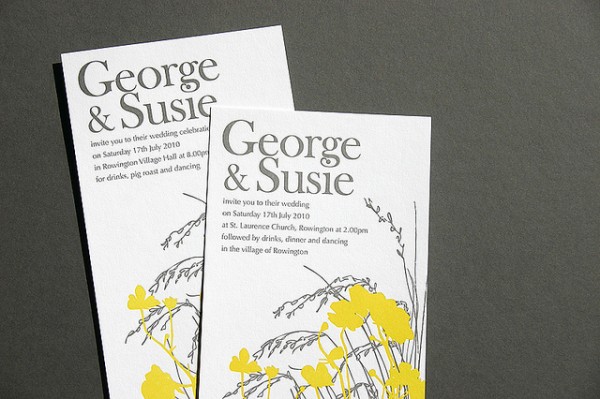 Related posts:
Filed in Cat: Bizarre Tags: Cool Wedding Card Designs, Latest Trends for Wedding Invitations, Letterpress Wedding Invitations