By Tabi, on August 21, 2011
 A chopper is a type of motorcycle that was either modified from an original motorcycle design or built from scratch to have an authentic appearance. The main features of a chopper that make it stand out are its longer frame design accompanied by a stretch front end.
To achieve a longer front end, while the frame is being designed, the fabricator will tilt the neck of the frame at less of an incline and install a longer fork. Another unique aspect of a chopper design is that there is usually no rear suspension meaning the frame of the motorcycle will extend from the neck (or front of the frame) all the way to the rear wheel.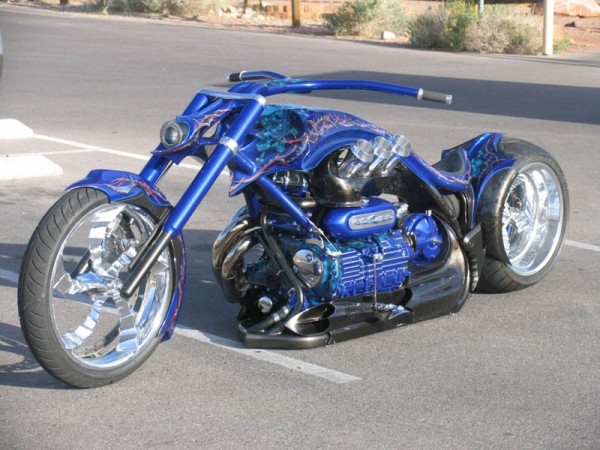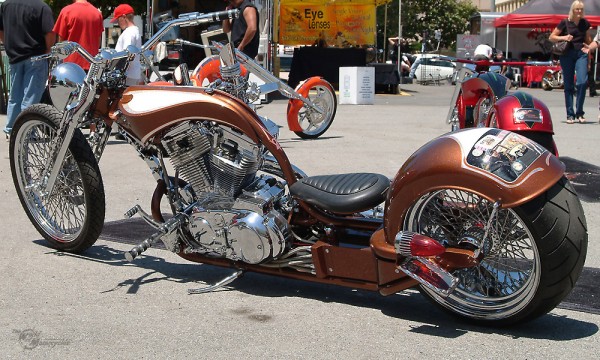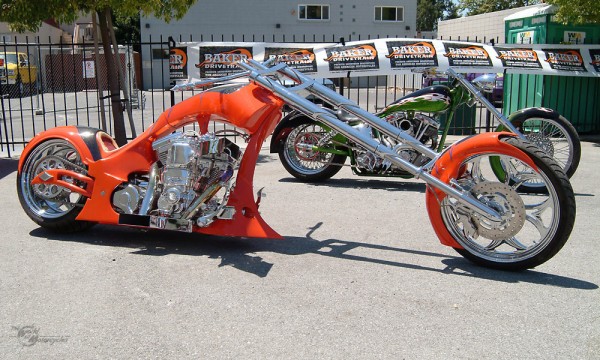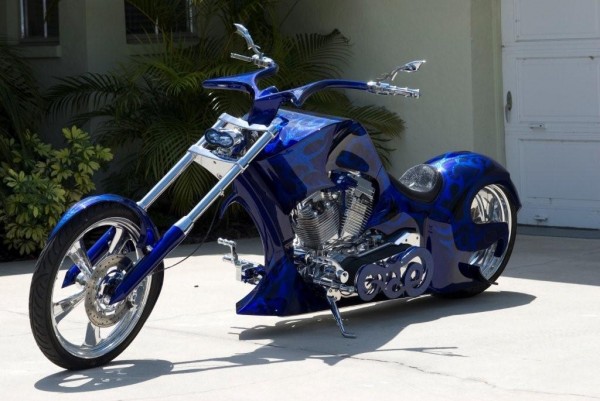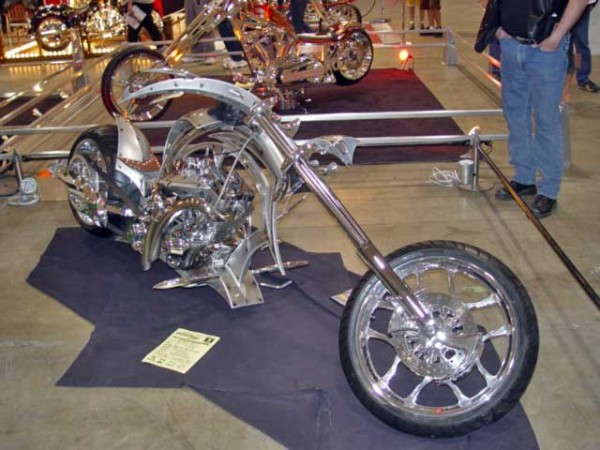 Related posts:
Filed in Cat: Auto Tags: Bizarre Chopper Designs, Crazy Chopper Designs, Weird Chopper Designs