10 Inspirational Free Businesses Web Templates for Web Designers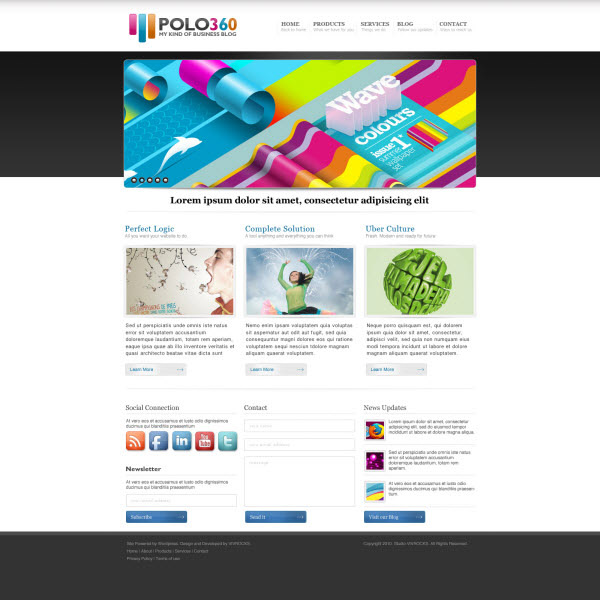 Starting a new business can be quite a hassle, and from tax forms to business registrations, employees, and marketing, it can be a bit overwhelming. Business web templates are very essential part of web designing. Often, business owners want to get online fast, to get their name out there over the internet, but hiring a web designer and developer is either out of the price range or a bit too time consuming for an untested venture.
In this post we are featuring 10 attractive and free businesses web templates for web designing.
Smart Biz is a beautiful business template with latest features, which makes it useful for online business.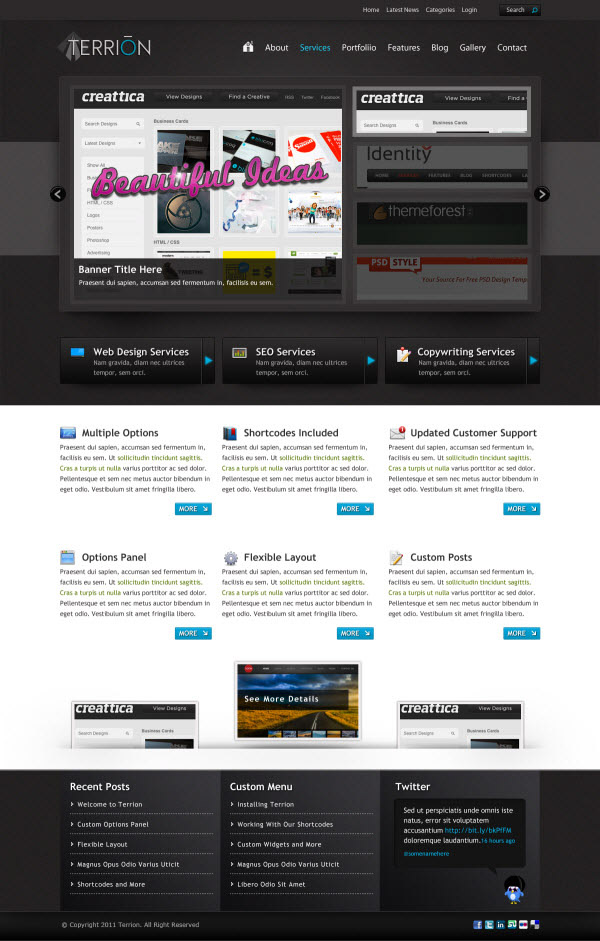 This is a free and latest Photoshop template that is designed to suit portfolio, agency or business site.
Product layout is a freebie business template that is released by HV Designs. This template can easily be used by businessmen.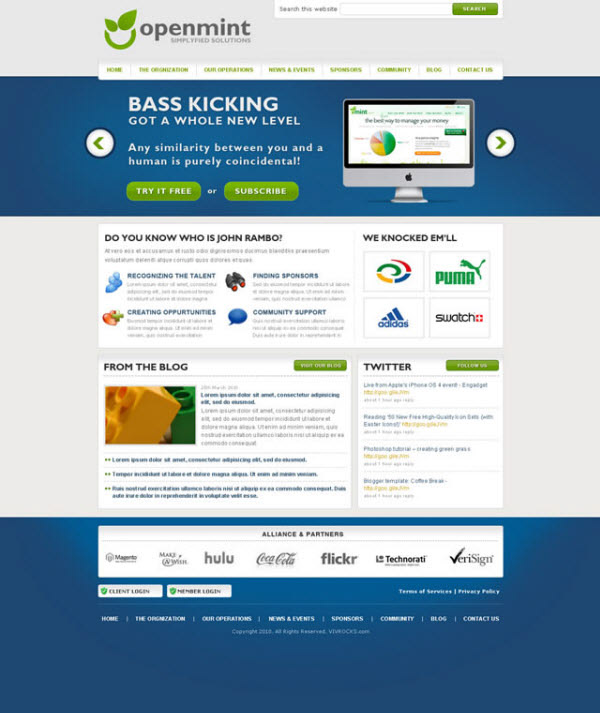 Openmint includes a content part in the footer area that features company's partners. This web design template is an inspirable for online business web designs.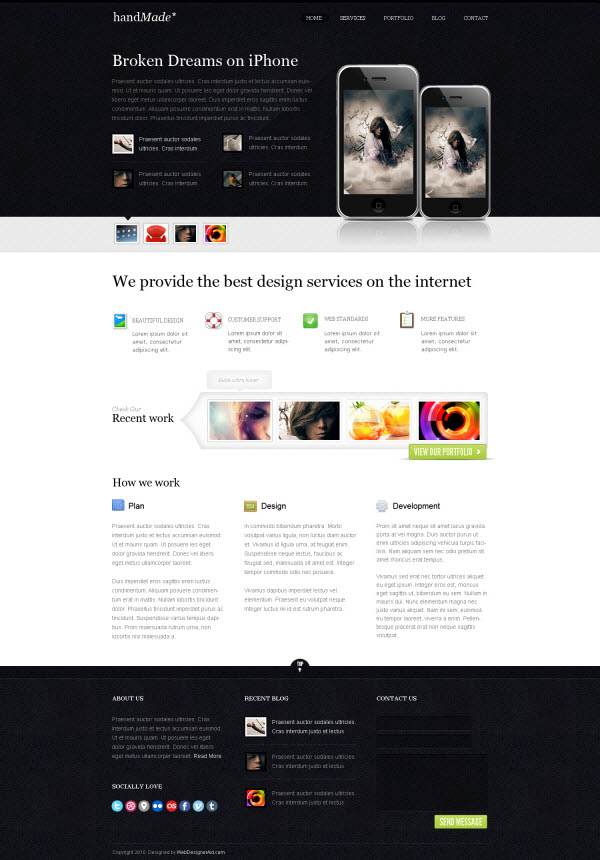 Handmade is a useful business template that is produced by web designer Raid. It is a very slick Photoshop layout perfect for business site.
Exponet is a well designed Photoshop template that contain a home page design as well as an about page design.
Crims Nite has a completely unique design approach for business template by judging on its color scheme. It is suitable for business users who want to create a useful web design.
Corporatix is a modern business template that is designed by GraphicsFuel. Although it is complicated design that uses graphic layers inside the template.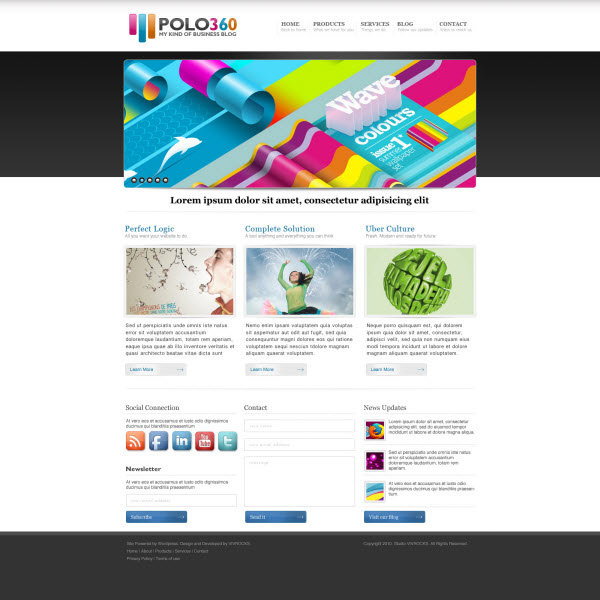 This Photoshop template contains home page, about page, service page, portfolio page, and contact page design.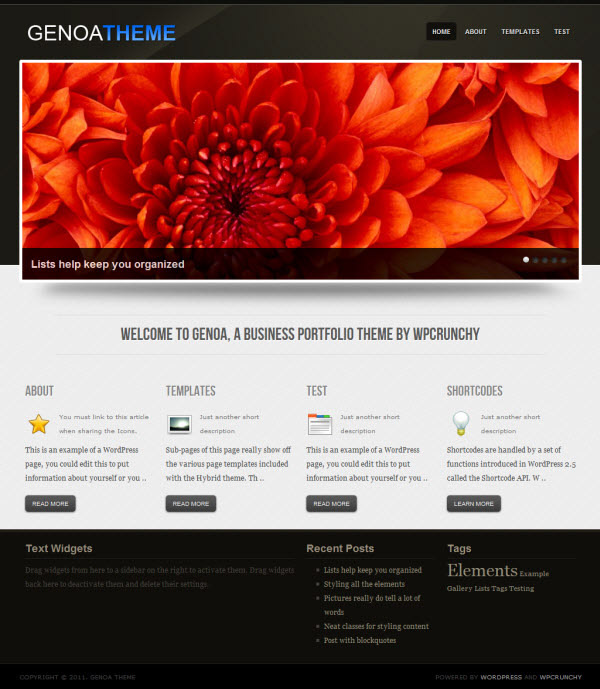 Genoa is a business oriented WordPress template designed with simplicity and elegance in mind. It is a built-in page template that allows you to change the way the content looks with different layouts.
Comments
comments